Today we went to Ybor City (pronounced Eebor) which is located northeast of downtown Tampa. We were lucky to have some clouds while walking down 7th Street but it was still HOT!!!
Ybor City is a National Historic Landmark District and founded by Vicente Martinez-Ybor in the 1880s. He along several other cigar manufacturers as well as immigrants from mainly Cuba, Spain and Italy.
7th Street is the home of several restaurants or cigar shops. Ybor City was unique in the south as a successful town almost entirely populated and owned by immigrants.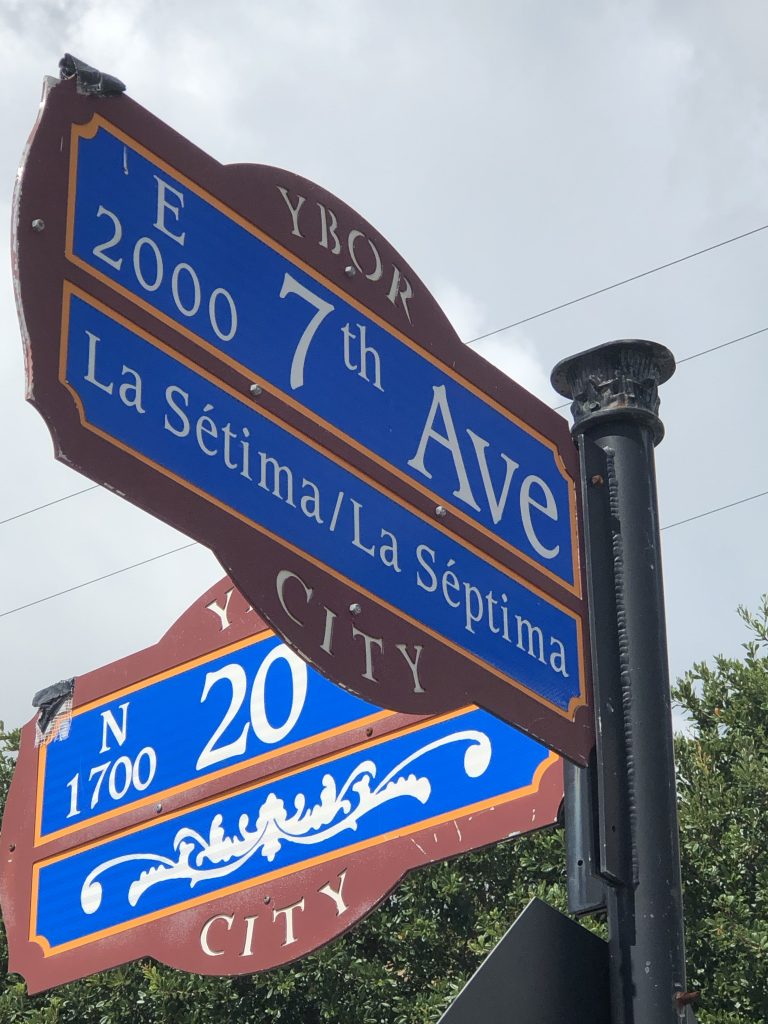 We also tried the street car which you can take from Ybor City and down to downtown Tampa and back.