The city is located on the east coast of Florida on the Atlantic coast. It's the states most populous city and by area the largest city in US. The area has been inhabited for thousands of years as they found pottery dating to 2500 BCE.
Leaving St Augustine we drove along the Atlantic sea on the outer sea banks towards Jacksonville to Mayport. From there we took the car ferry to Ft George Island where we had lunch at Sand dollar restaurant. I had a seafood platter for one person but it would have been enough for two people.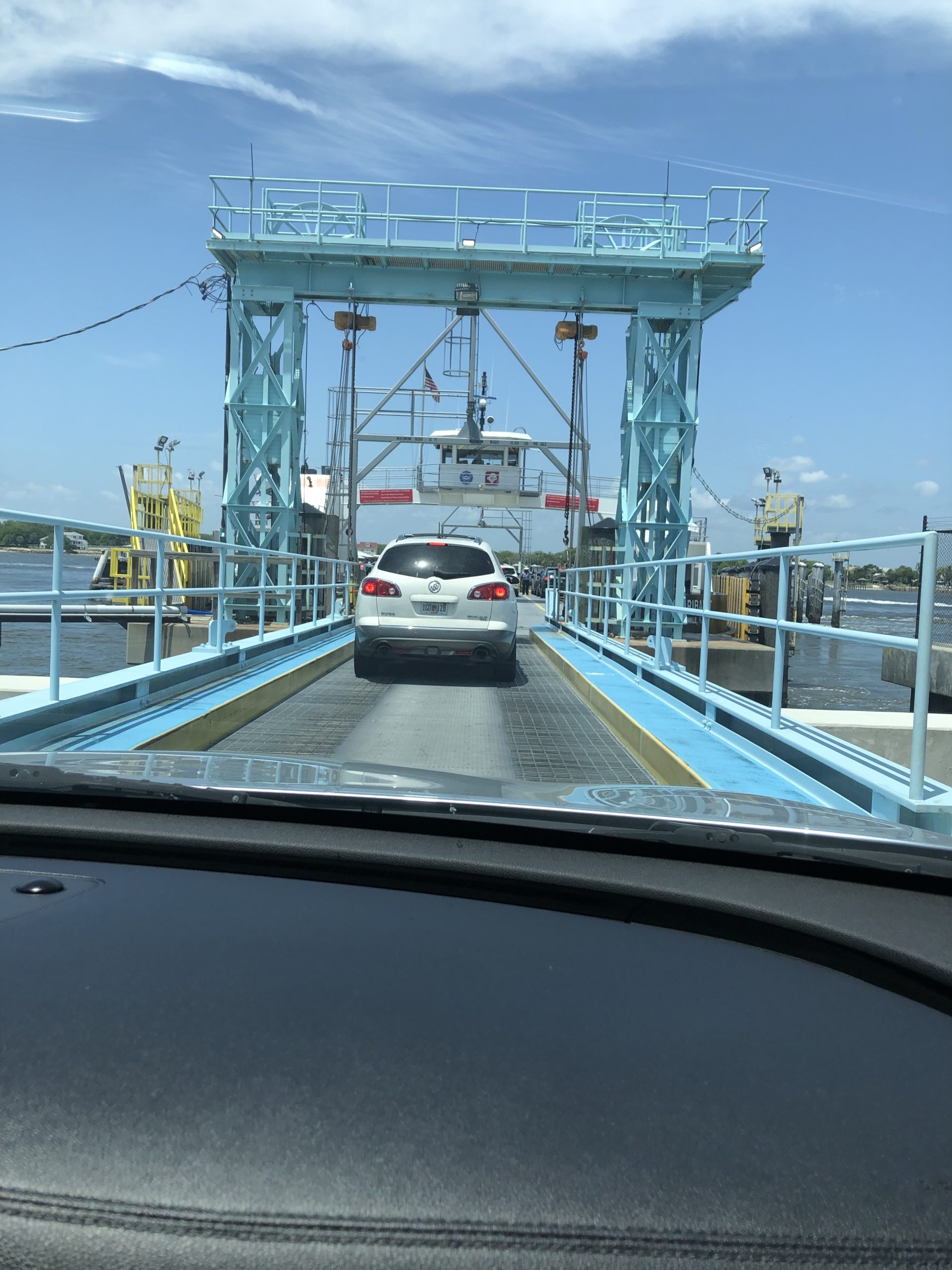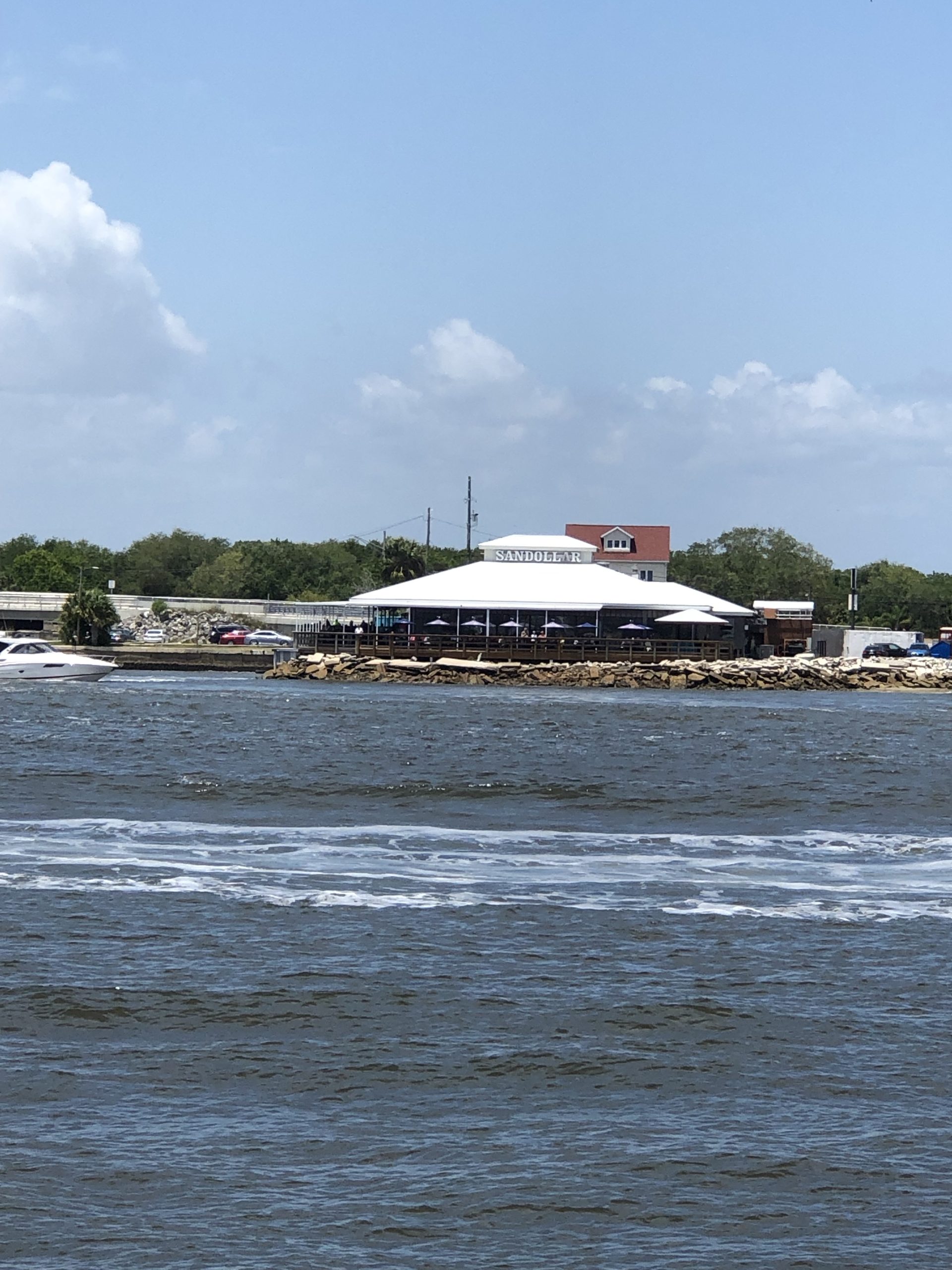 Going down to Jacksonville we drove through marsh land which is interesting. And you get a feeling of how much water surrounds the city as you are crossing bridges all the time.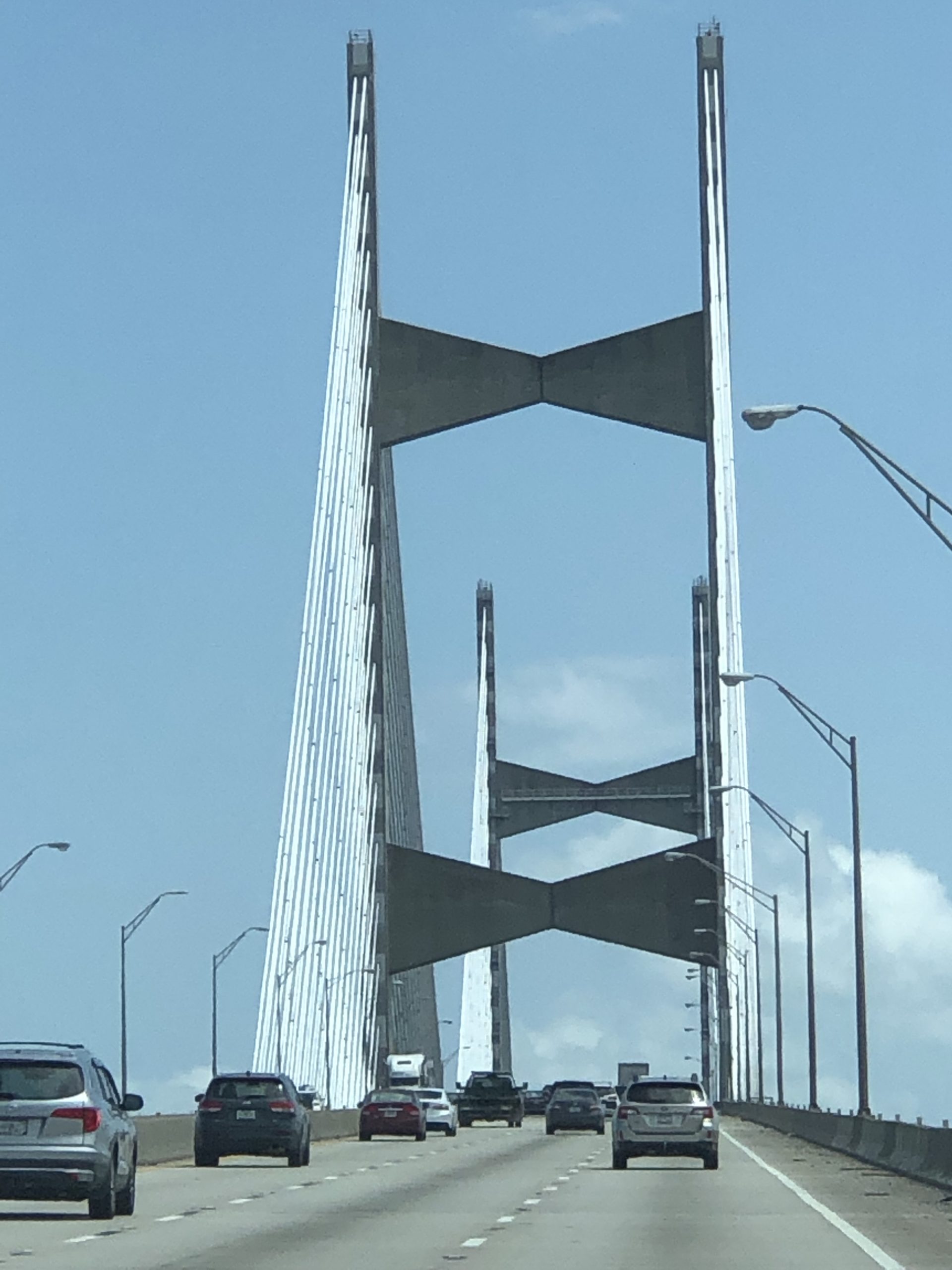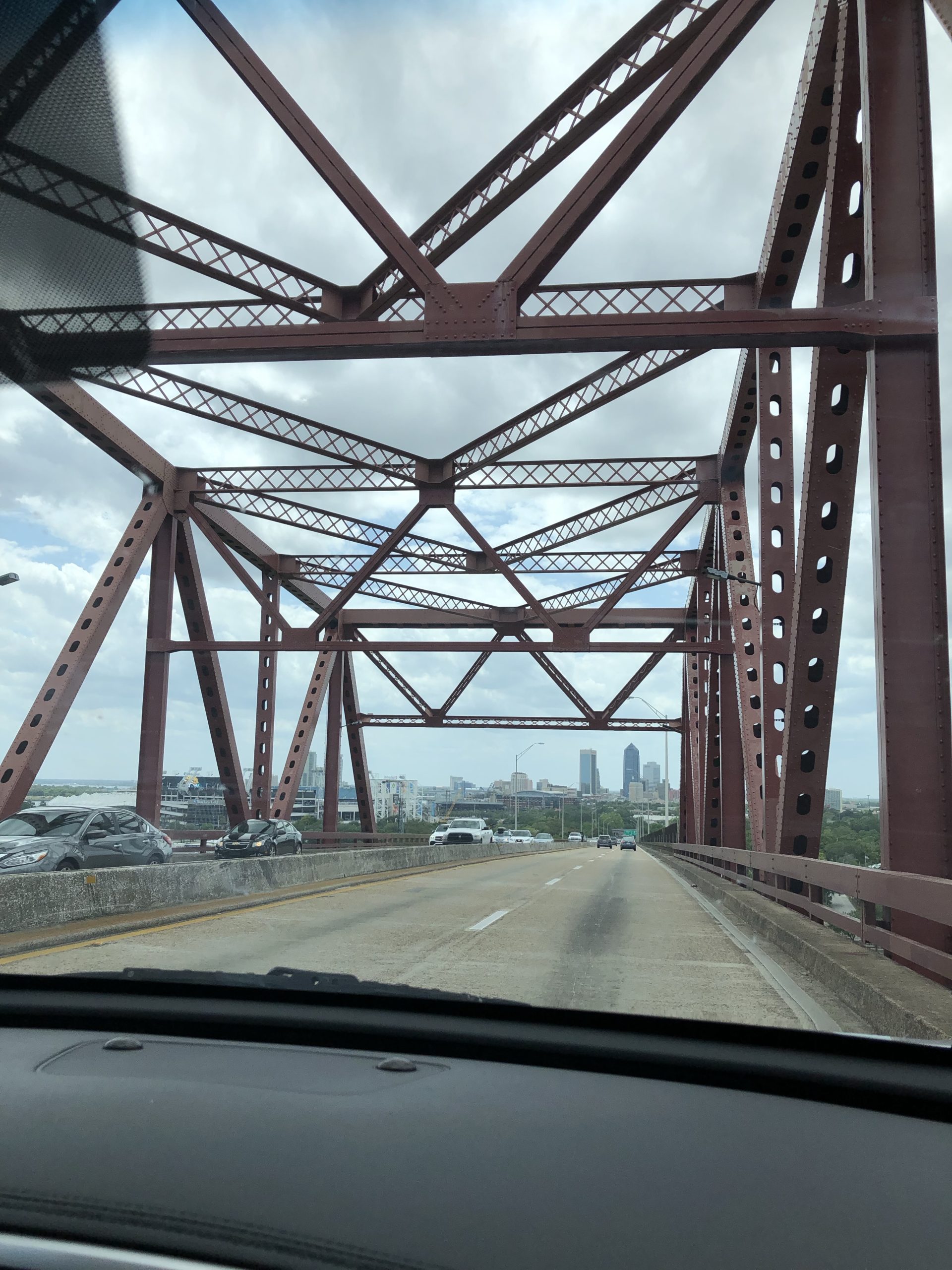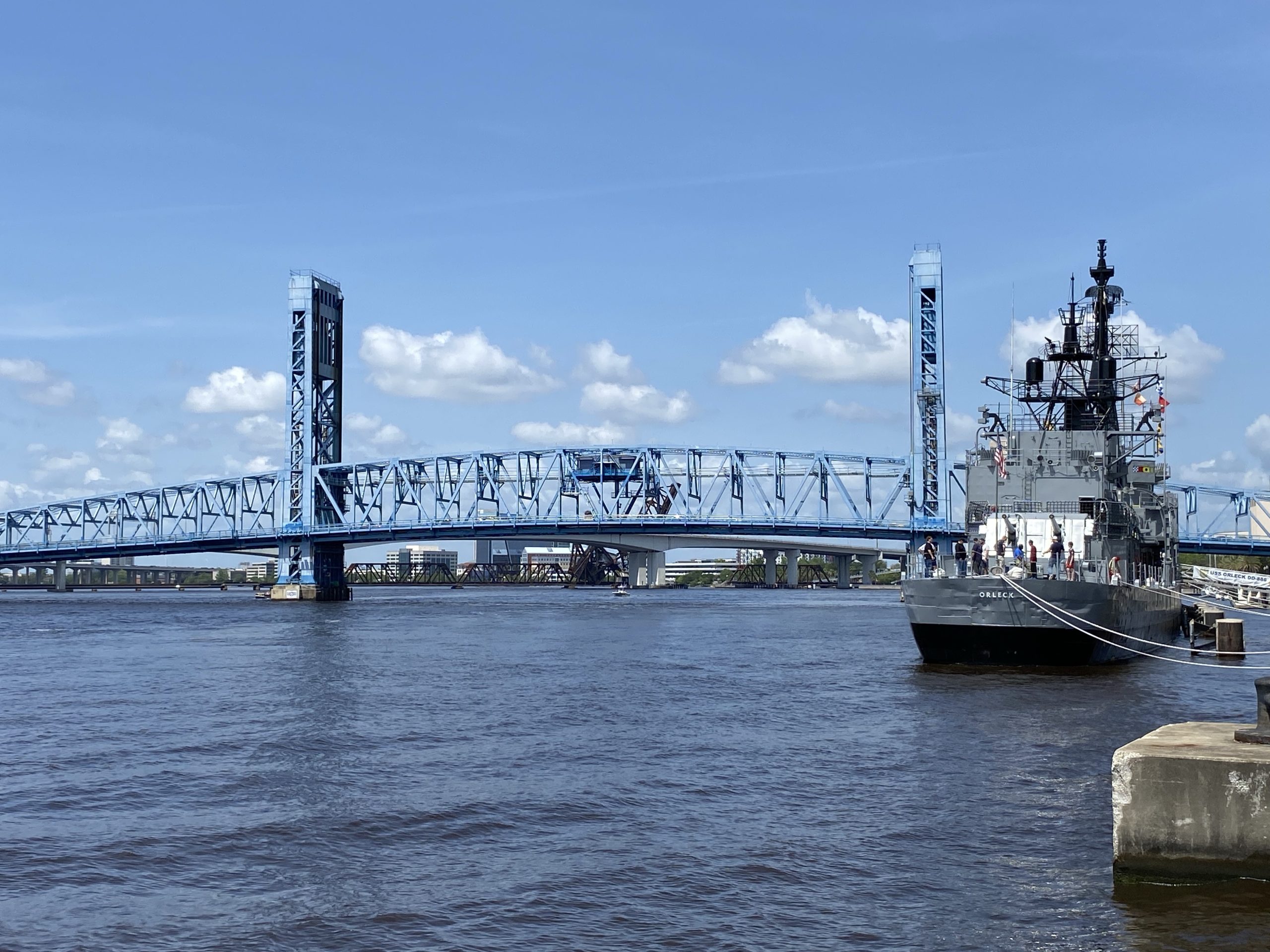 Jacksonville has not much to offer. From our hotel we took a walk along the Riverwalk and over St John River but it was empty. Mostly businesses which of course were closed on a Saturday evening. We did see a nice mural, a cool bridge, a warship and a brewery.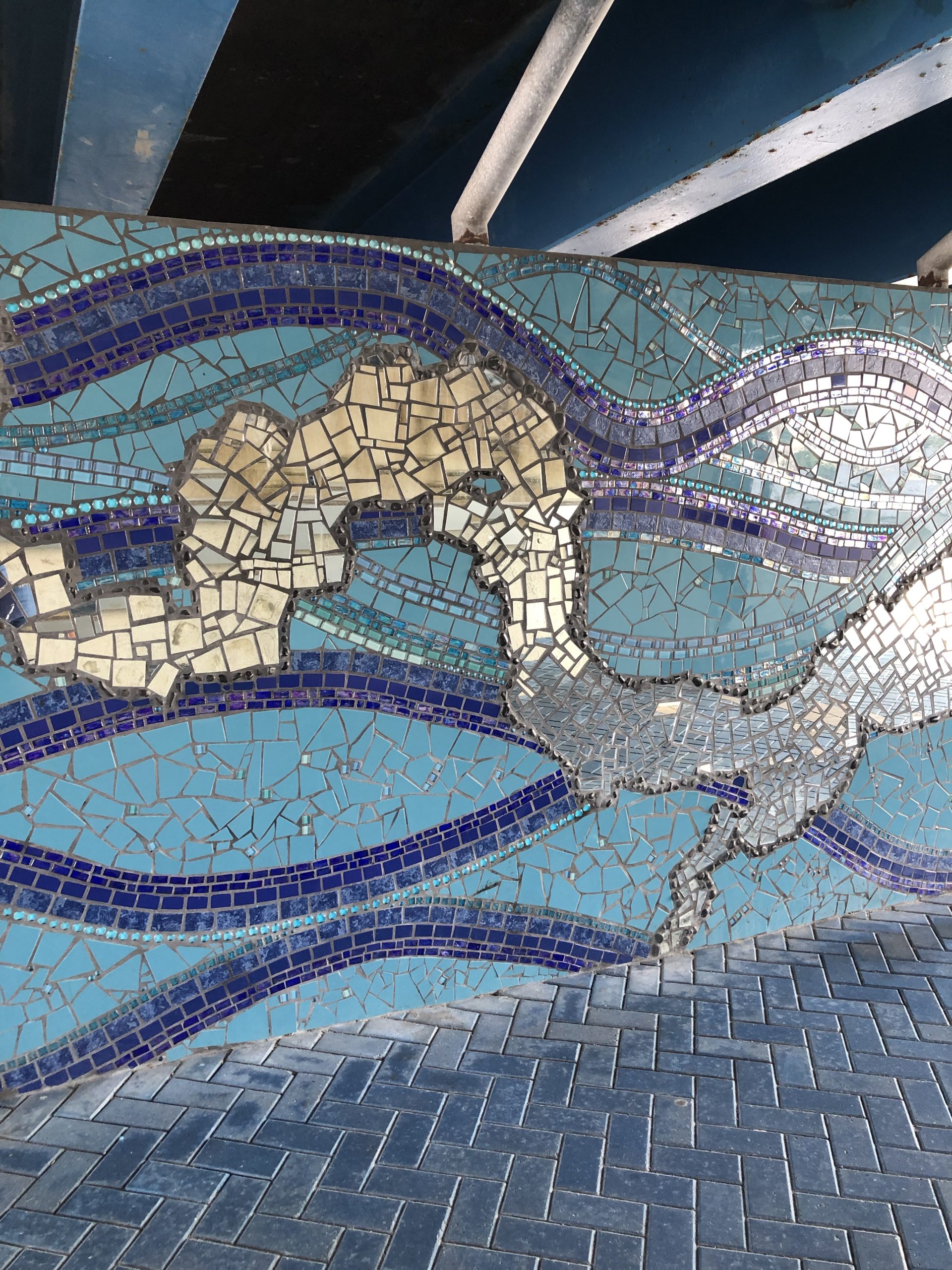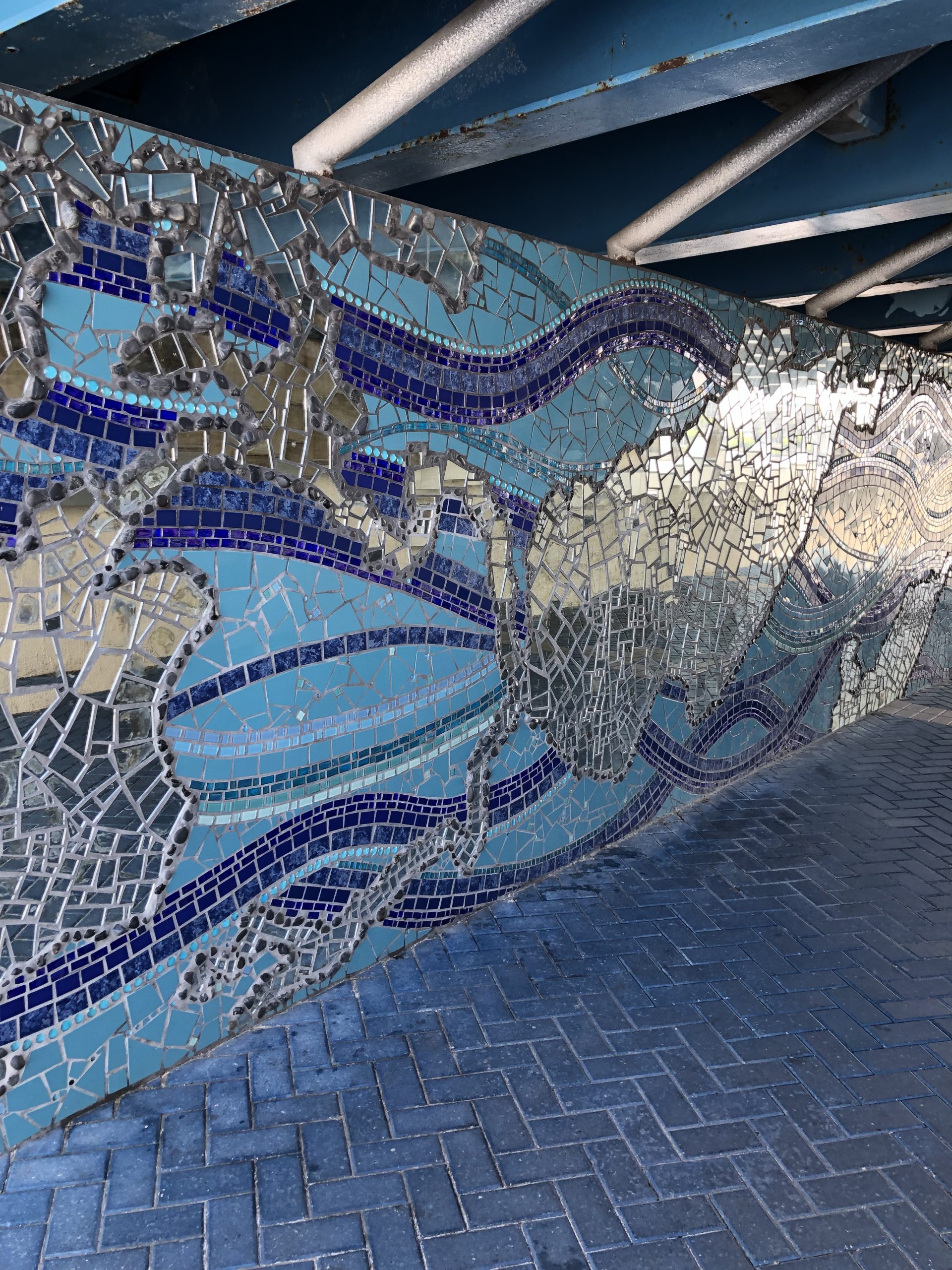 Sunday morning we headed out for breakfast and to see more of Jacksonville. We had read about the neighbourhood Springfield being an historic district and the oldest part of Jacksonville. It was supposed to be filled with restored mansions, hip restaurants and murals. We didn't find any of this but a rundown area with houses in desperate need of TLC.
We did some driving around and visited the warship they have brought to downtown. We couldn't go onboard as they are preparing it to open up in June.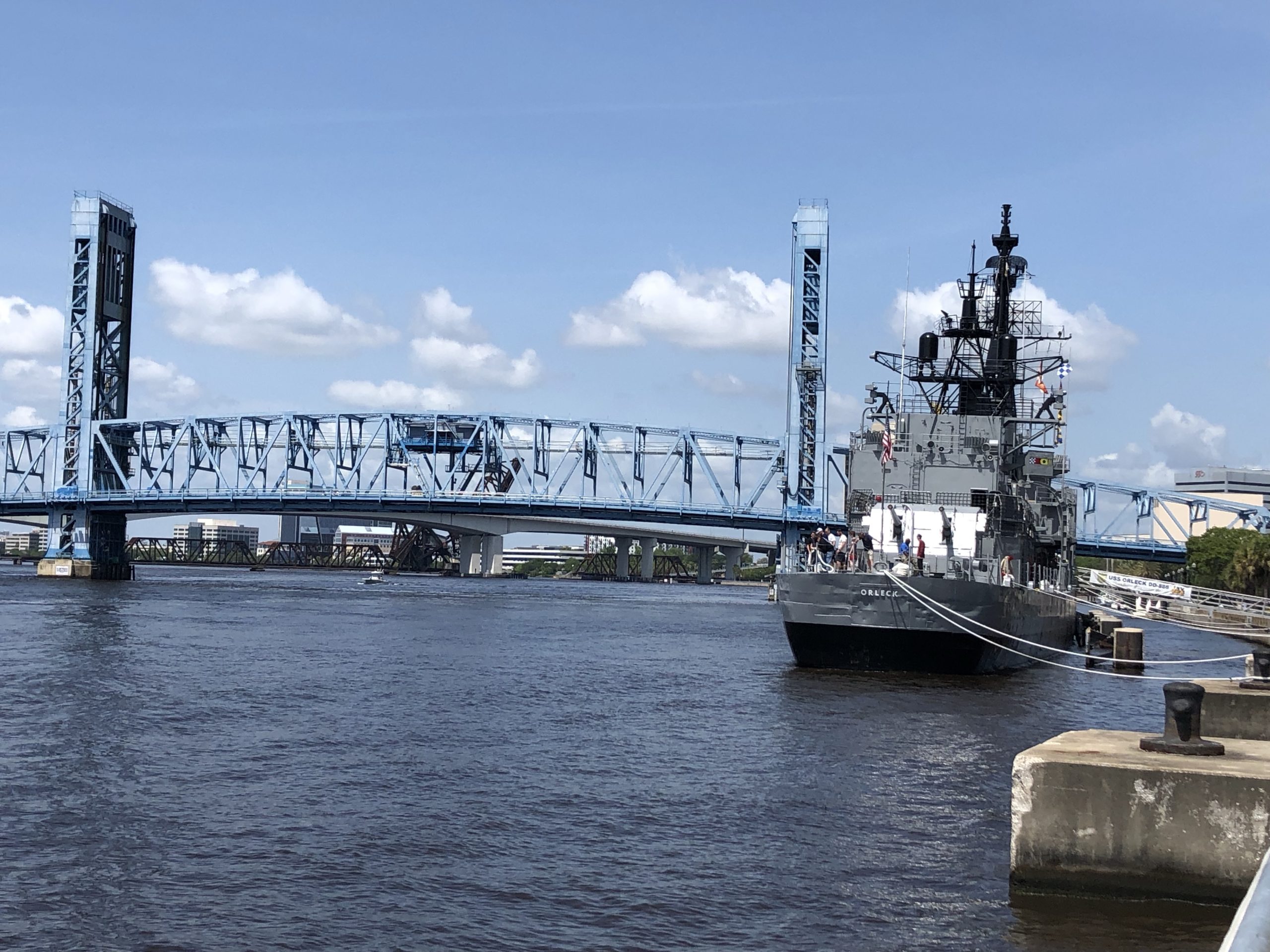 As we were meeting friends for lunch we had more time to spend before meeting them.
After the lunch we headed to a local brewery that their friends children are running. Lunch was good and they had wonderful food but the noise level made it a bit hard to hear. The brewery had a "living room" where we were alone and it was so much easier to talk.
Driving home we had sun, rain, sun, rainbows and a lovely sunset.