Efter en hektisk höst med alla förberedelser inför vår flytt till Northwood kom vi så hit. Året har inneburit stora förändringar för alla och den största har nog varit att vi har kunnat bo ihop igen, även om det tog lite tid innan Emelie kom hit.
Peter och Felicia åkte ju hit i slutet av december 2013 för att vara på plats och ha förberett så mycket som möjligt när flyttlasset kom och skola och jobb började. Det innebar att jag fick äran att packa ihop huset och städa det, i alla fall något så när. Vi hyr ut och hoppas att hyresgästen är lika nöjd som vi.
Att bo i England är i många fall ungefär samma som i Sverige men samtidigt en massa nytt. Idag när världen är så lite och det mesta finns överallt tror man att det inte ska vara så stor skillnad men det är de små sakerna som skiljer.
Att gå och handla tog i början en himla tid då alla förpackningar såg annorlunda ut, maten såg annorlunda ut, det hette en massa konstiga saker och helt plötsligt upptäcker man att man faktiskt inte egentligen tänker när man handlar hemma utan bara plockar samma saker av gammal vana. Det tar ju alltid tid hemma när man byter affär innan man hittar men vet man vad man letar efter är det ju lätt, det visste vi inte alltid. Vi har fått lära oss att ändra på vissa matrutiner då allt inte går att få tag på och det fanns en massa nytt som vi vill prova. När man inte kan få tag i vissa matvaror är det också så att det är det man blir väldigt sugen på.
Trafiken var också en utmaning, inte nog med att vi inte hittade här, gatorna är smalare, trafikrytmen en annan och de kör på fel sida. Detta underlättades givetvis inte av att vi hade med oss vår svenska bil så att man satt vid vägkanten istället för mittenlinjen. Jag tog mitt körkort i Kenya och det gick förvånansvärt snabbt att komma in i vänstertrafiken igen och det var bara i vissa situationer jag fick säga högt till mig själv "kör på vänster sida". Felicia fick sig en hel del skratt i början när hon och jag skulle ut och köra och jag skulle hålla reda på alla trafikanter, fotgängare och dessutom hitta dit vi skulle. Det var många stressiga situationer och det tyckte min dotter var kul.
Det är också en upplevelse att se skillnaden mellan svensk byggstandard och brittisk eftersom de skiljer sig åt ganska så mycket. När vi letade hus inför flytten så hade jag som ett krav att det skulle vara så lite heltäckningsmattor som möjligt, det fick jag lägga ner och istället blev det att det inte skulle vara heltäckningsmattor i badrummen/toaletterna och köket. Vi har alltså inte heltäckningsmattor i badrum, kök, toalett och entré men i resten av huset har vi en ljusbeige matta. Jag vet inte om det är jag eller om vi svenskar är mer praktiska men det är inte en färg jag skulle valt på en matta och framför allt inte i ett hus jag ska hyra ut. Vi har ju gärna så praktiska hem som möjligt och det ska vara enkelt att hålla rent. Alltså målar man inte med vattenlöslig färg på ytor man måste torka av, men det gör man i här eller i alla fall i vårt hus. I början störde man sig ganska så mycket på sådana saker som man hemma tagit förgivet (tryck i duschen, isolerat) men nu har man vant sig och börjar duscha i tid, har en extra tröja på sig på kvällen när det blåser och struntar i att mattan har fläckar.
När man flyttar så här tar det tid att komma in i olika saker men eftersom det fanns andra svenskar på plats så fick jag en snabbkurs och lite genvägar in i vissa sammanhang. Peter och Felicia hade ju sitt på dagarna och kom ut och mötte andra och jag började så småningom att gå på engelskan som var uppe på basen.
Att försöka att lära känna England och dess människor är något som vi tyckte var viktigt men det var inte så lätt som vi trodde. Vi hade ju turen när vi bodde i San Diego att hamna i ett bostadsområde där alla var relativt nyinflyttade och även nya i San Diego. Om alla amerikanare är så lätta att lära känna vet jag inte men det jag vet är att britter är det inte. Grannarna här är mer privata och det kan ju spela in att vi inte längre har små barn och inte de heller, barn är ju ofta en väg till bekantskap. Vi har pratat med grannar när de var ute och lyckades faktiskt bli inbjudna till en av våra grannar vilket förvånade andra svenskar som varit här längre och inte varit med om det eller hört talas om att andra blivit det. Jag har ju insett att vi får hitta andra vägar in och det har vi gjort nu, britterna är enormt vänliga och ger man dem bara tid så lär man känna dem också.
Skolan är annorlunda mot den svenska skolan även om man har liknande problem här som hemma. Det var jobbigt för Felicia att vänja sig vid att ha skoluniform och det lades ner mycket tid i början på att protestera mot den men jag tror att hon har accepterat den nu även om hon fortfarande inte tycker att det är snygg. Den största skillnaden är nog tiden som spenderas på skolarbete efter skoldagen, det är många timmar här och mycket läxor. Jag kan ibland tycka att det verkar som om de har läxor för att de måste ha läxor, men om man kommer till Sverige tycker man säkert att det är konstigt att det inte är mer läxor. Alla system har sina fördelar och nackdelar men huvudsaken är att de lär sig det de behöver för at klara vidare studier sen. Vi är till exempel väldigt imponerade över deras matematik undervisning som är mycket mer avancerad här än i Sverige. Det de ska kunna när de går ut sin "grundskola" (16 år) är det som våra elever lär sig tredje året på gymnasiet. Sen finns det saker som de inte lär sig lika noga här som i Sverige men i det långa loppet jämnar det ut sig.
Besök har vi också haft en del och i vissa perioder har det varit intensivt, men det är roligt att få visa hur vi har det och hur vi bor. Tyvärr hinner man ju inte se och uppleva så mycket när man kommer på besök men lite får man se i alla fall.
Så sammanfattningsvis har vi lärt oss massor detta år och ser fram emot att få lära oss ännu mer nästa år.

After a stressful fall with all the preparations for moving on top of everything else we finally arrived here. The year has meant a lot of changes for everyone but the biggest was that we again were living together even if it took some time until Emelie came.
Peter and Felicia left in the end of December 2013 to start to prepare for the move and have a lot of practical sorted out before the furniture arrived and school and work started. That meant I had the honor to pack the house and clean it before leaving. We are renting our house out and we hope our tenant is as happy as we are with the arrangement.
To live in England is in many ways the same as live in Sweden but at the same time a lot different. Today when the world is so small and you can find most things all over the world you don't think it should be that different but it's the small things that differs.
To go grocery shopping took like forever in the beginning as all the packages looked different, the food looked not the same, it was called differently and all of a sudden you realize you don't think when grocery shopping at home, you just pick the same things out of old habit. It takes a lot of time to go grocery shopping in Sweden too when you go to a new store but you know what you are looking for and how it looks like, here I didn't always know. We had to change some of the dishes we eat as we can't find everything here as well as we wanted to try new things. And when you can't get hold of some food that is what you start longing for.
The traffic was a challenge too, we didn't find our way around here, the streets are much narrower and the traffic has another pulse as well as they drive on the wrong side of the road. It didn't help that we drove our Swedish car and had to sit away from traffic instead of near the centerline. I got my driver's license in Kenya and I was surprised how quickly I got use to drive on the left side of the road again, it was only once in a while I had to tell myself to "drive on the left side".  Felicia had a few good laughs when she and I were out driving in the beginning as I found it stressful to keep track of the pedestrians, other road users as well as finding my way. I was sweating and she was laughing.
We also learned that it is a lot that differs between Swedish and British building standards. When looking for a house before coming here we had a list of things we wanted the house to have or not have, i.e. as little carpets in the house as possible, the windows to be triple glass and so on, we learned quickly that this was too ask for too much instead we changed it to be no carpets in the kitchen and bathrooms. We do not have carpets in bathroom, downstairs toilet, the kitchen or the entrance but in the rest of the house there is a light beige carpet. I don't know if it's me or if we Swedes are more practical but a carpet in light beige isn't something I would have chosen for a carpet and especially not in a house I'm renting out. We like to keep our homes as simple as possible so that it would be as little work as possible to keep them clean. Therefore we don't paint any surfaces with water-color that needs to be wiped of as they do here (or at least they have done in our house). In the beginning you got irritated by things you took for granted in Sweden (pressure in the shower, insulated) but you get used to it and start showering earlier, put on an extra sweater in the evening and don't care that the carpet looks like you haven't been cleaning (ever).
To try to get to know UK and the people here was something we found important but it's not as easy as we thought. We were lucky when moving to San Diego as we moved in to an area with military families that also were new to San Diego. If all Americans are as easy to get to know I don't know but the Britons are not. The neighbors here are more private and of course it might be that neither we nor them have any small children any more, kids are a great way to get to know people. We have talked to neighbors when we have seen them outside the houses and even got invited over to one of them which surprised other Swedes that have been living here longer and never had that happen to them or heard of others that it has happen to. I have realized that we have to find other ways to do it and we have, the Britons are very friendly and if you give them some time you will get to know them to.
The school system is different from the Swedish one even if you have similar problems here as in Sweden. Felicia had a lot of problems getting use to wear a school uniform when coming here and spent a lot of time in the beginning complaining about it, I think she has got used to it now even if she still doesn't find it very fashionable. The biggest difference I think is the amount of time spent on schoolwork after the school hours, they put in a lot of hours and they have a lot of homework. I sometimes have the feeling that they are given homework for the sake of having homework, but if Brits would come to Sweden they would probably think it's strange they don't have more homework. All systems have their pros and cons and the main thing is that they learn what they need to be able to go on higher education. We are very impressed with their math education which is more advanced than in Sweden. What they have to know when they are done with compulsory school at age 16 many Swedish students learn the last year of their upper secondary school. Then there are other things they don't learn as well here as in Sweden but I guess that brakes even in the end.
We have had a lot of visitors as well this year and some periods have been more intense than others, but we love to show how things are here and how we live. You can't see everything when you are here for a short stay only but at least you can see a small part of it.
To summarize it we have learned a lot this year and are looking forward to learn even more next year.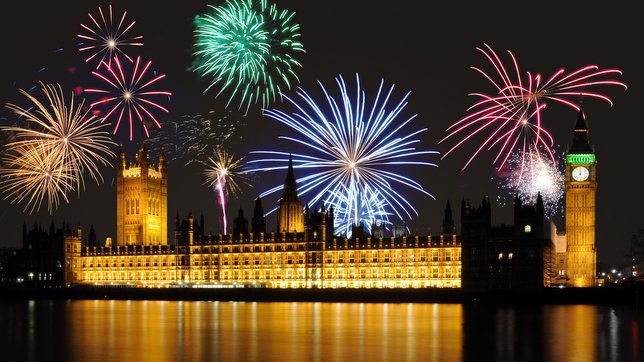 Picture borrowed from http://www.knok.com/