Idag var jag på en tur i Southwark och fick höra ännu mer historia om området. Jag har varit här många gånger förut eftersom Borough Market och The Globe ligger här men har givetvis inte sett hela och absolut inte hört allt om det. Det har jag nog inte nu heller men jag har i alla fall hört lite mer.
Southwark ligger söder om Themsen och det var hit allt det "oanständiga" var tvungen att flytta när puritanerna styrde London. De ansåg att teater, pubar osv var syndigt och fick alltså inte finnas inom stadsgränsen. Det var också hit många kom för att lämna sina hästar och vagnar när de skulle besöka London. Precis som resten av London utvecklas det hela tiden.
English
Today I went on a tour in Southwark and heard more history about the area. I've been here several times as Borough Market and The Globe is here but I haven't seen all of it and absolutely not heard all about it. I still haven't but at least more about it.
Southwark is south of Themes and this is where sinful things were when the puritans oversaw the city. They thought theaters, pubs etcetera was sinful and were not allowed inside the city walls. This was also where people travelling from southern England came and left their horses and carriages when going to London. And as rest of London it develops all the time.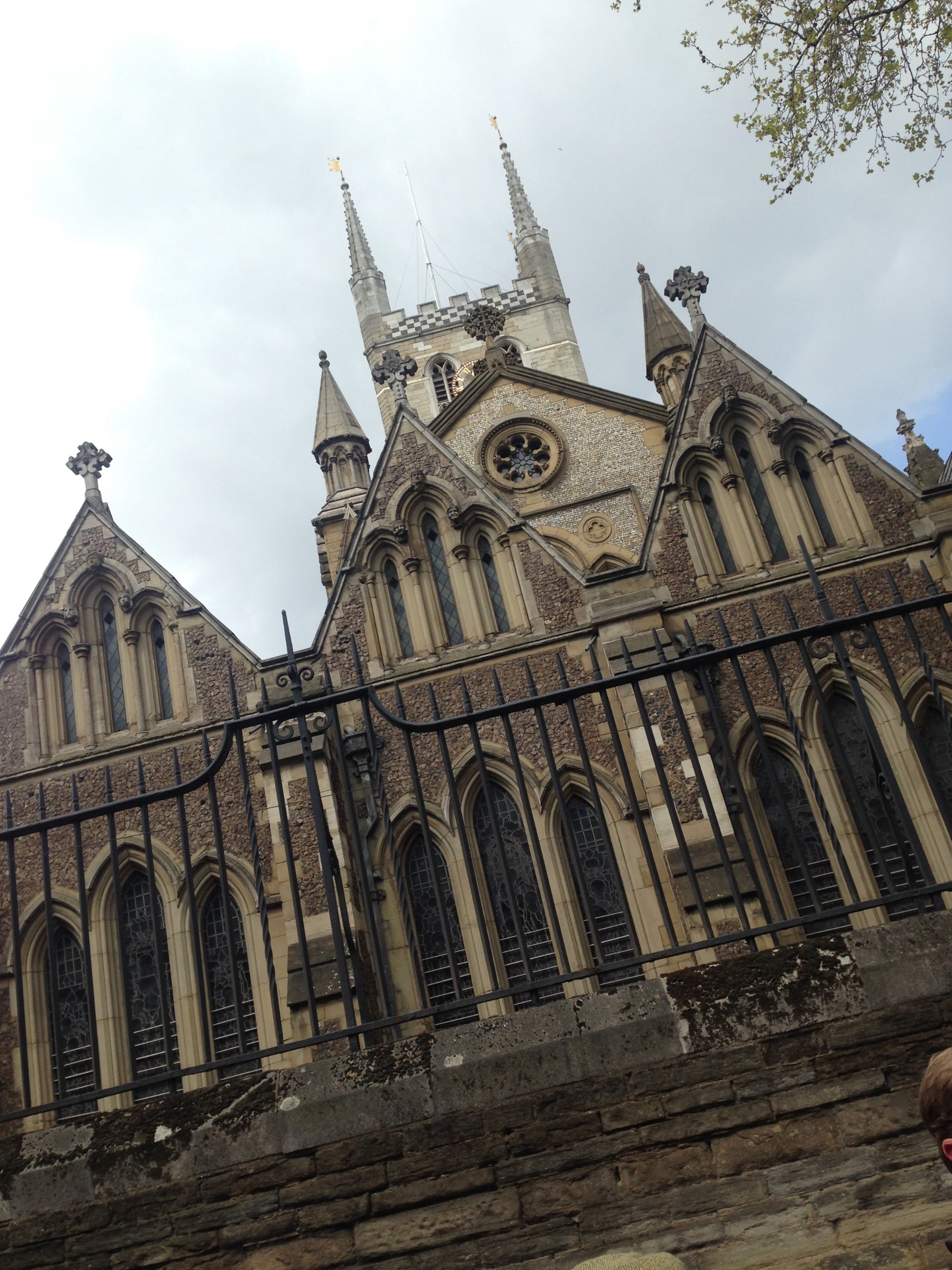 The Southwark Cathedral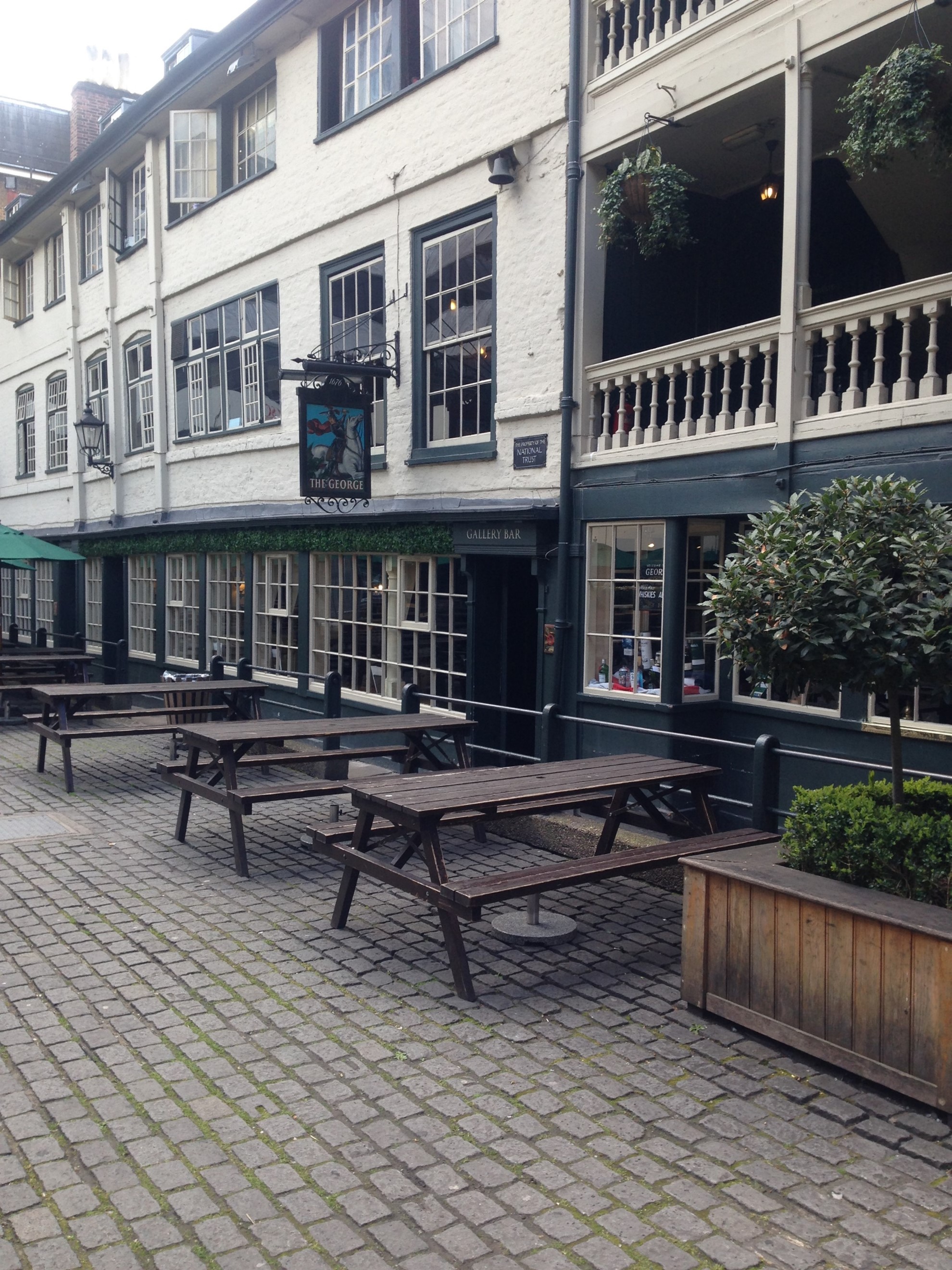 Georges Inn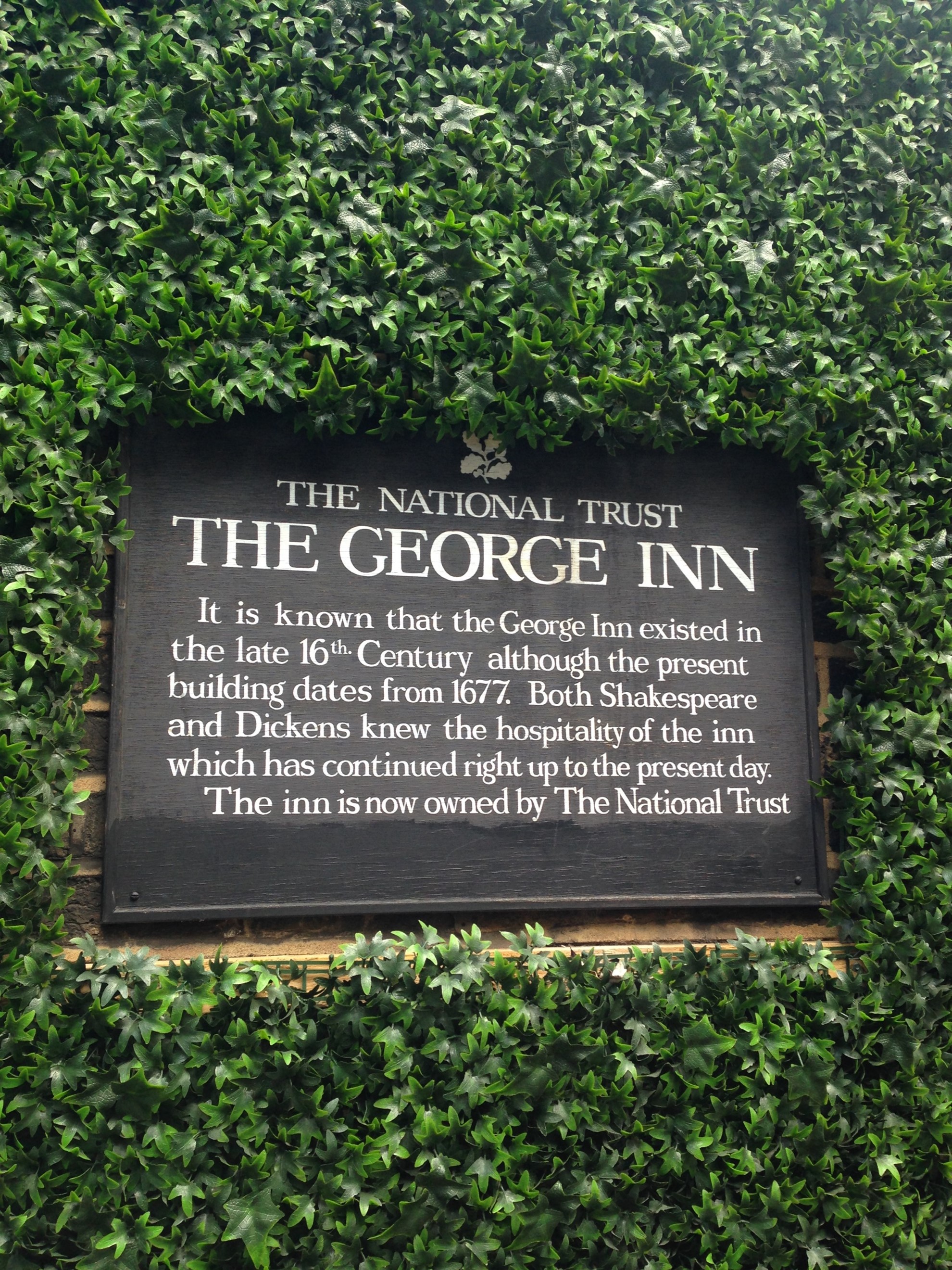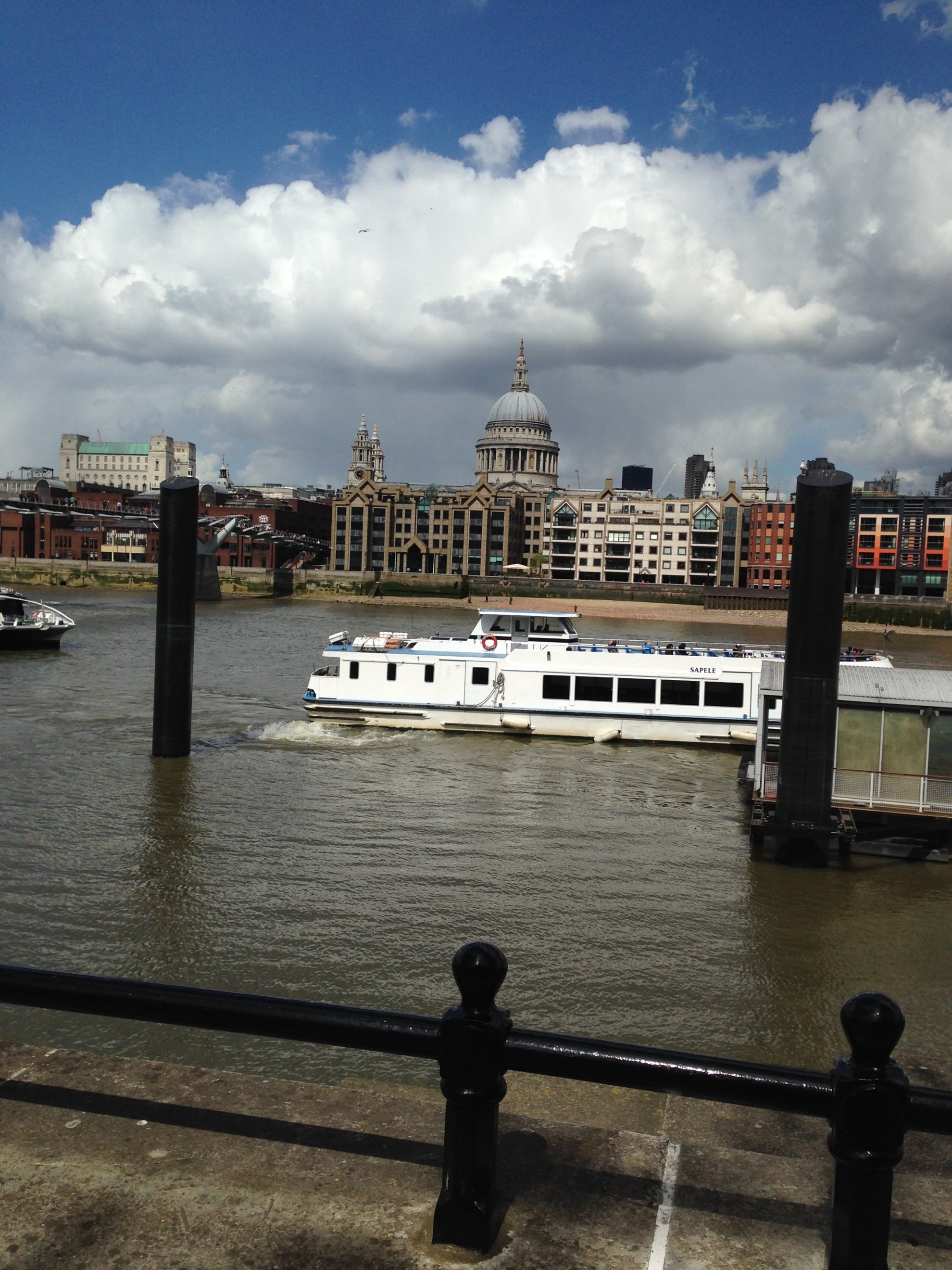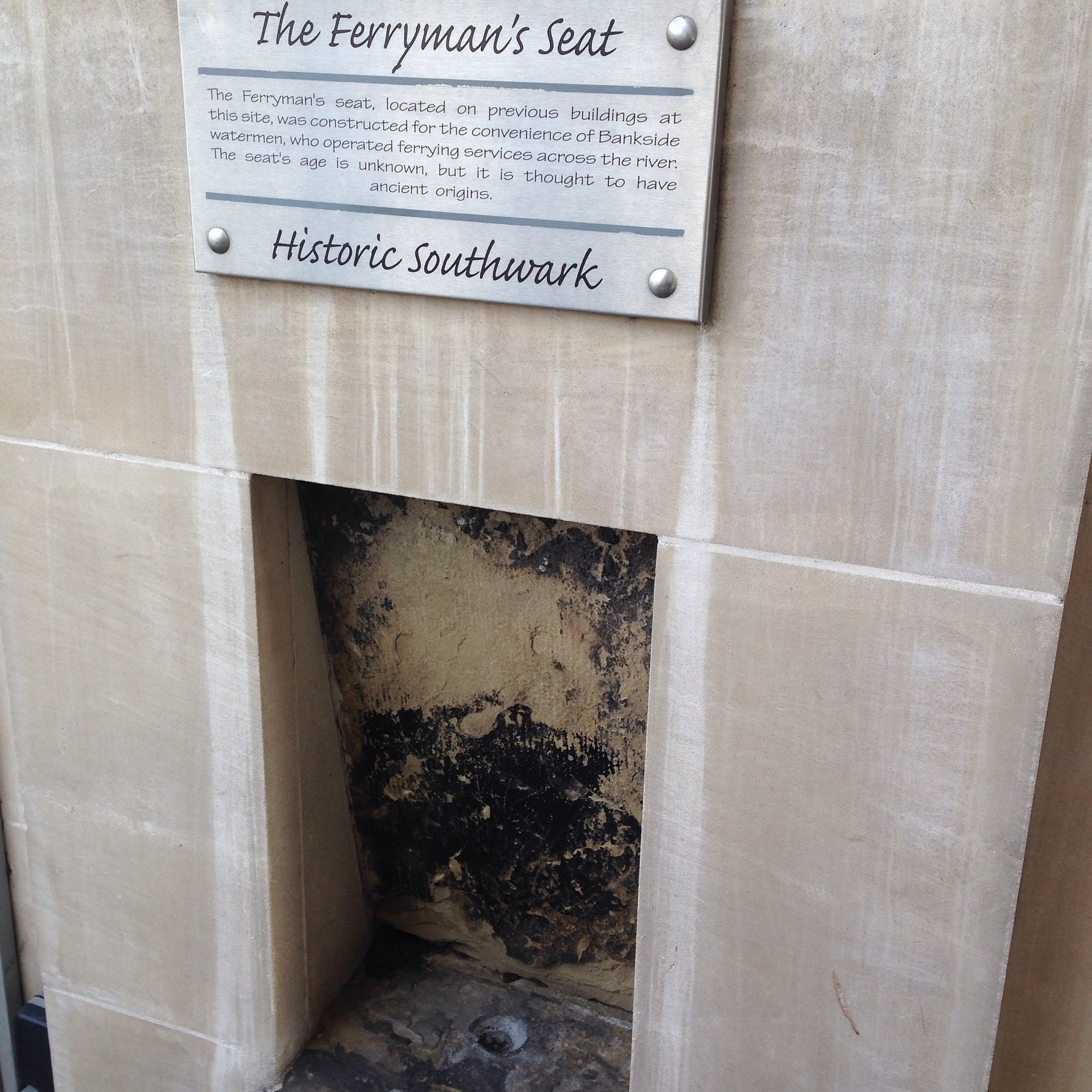 This is where the ferry man sat waiting for passengers crossing the river Themes.