Today we went to Harefield and the Anzac Cemetery. The hospital in Harefield, Harefield Park was during world war l used as an Australian military hospital. Those who died there were buried with military honors in the graveyard of St Mary's Church.

Being there we met a man from Australia who asked Peter to take a picture of him and the stone – his grandmother's brother was buried here. He was told by the family that they wanted a picture.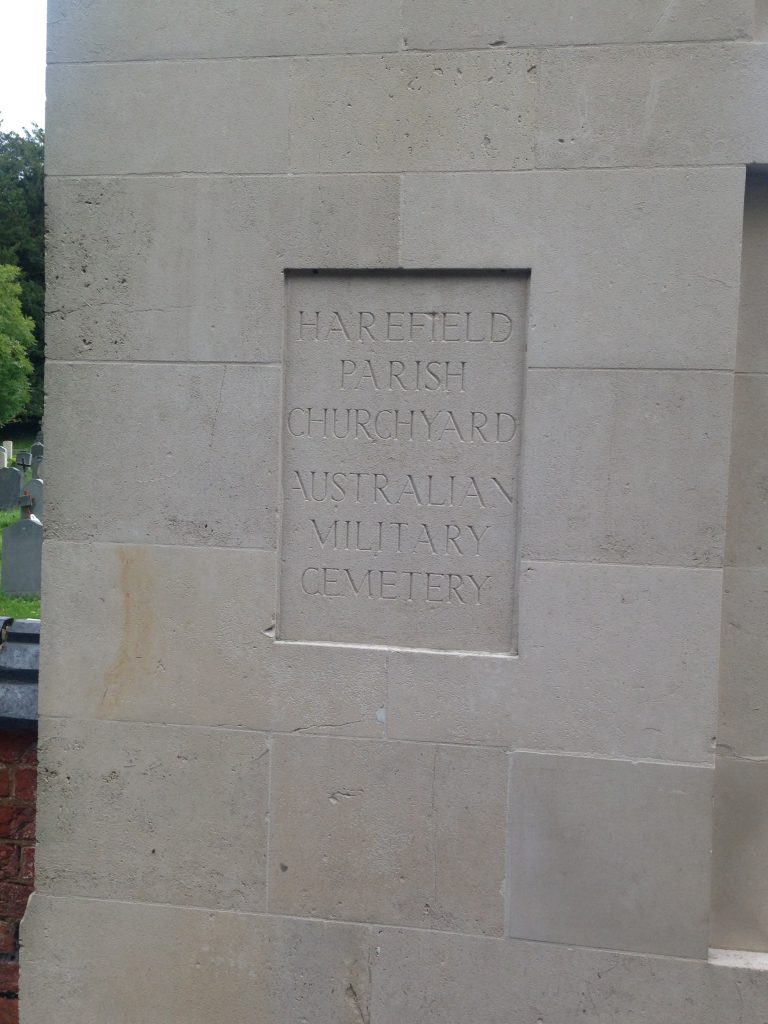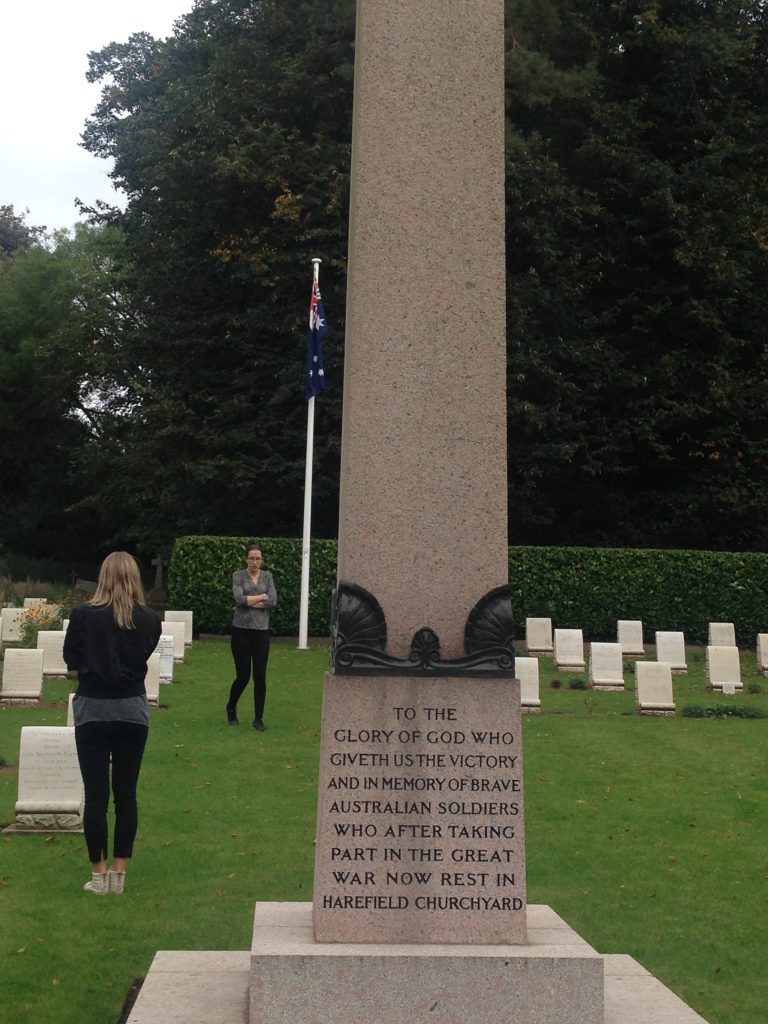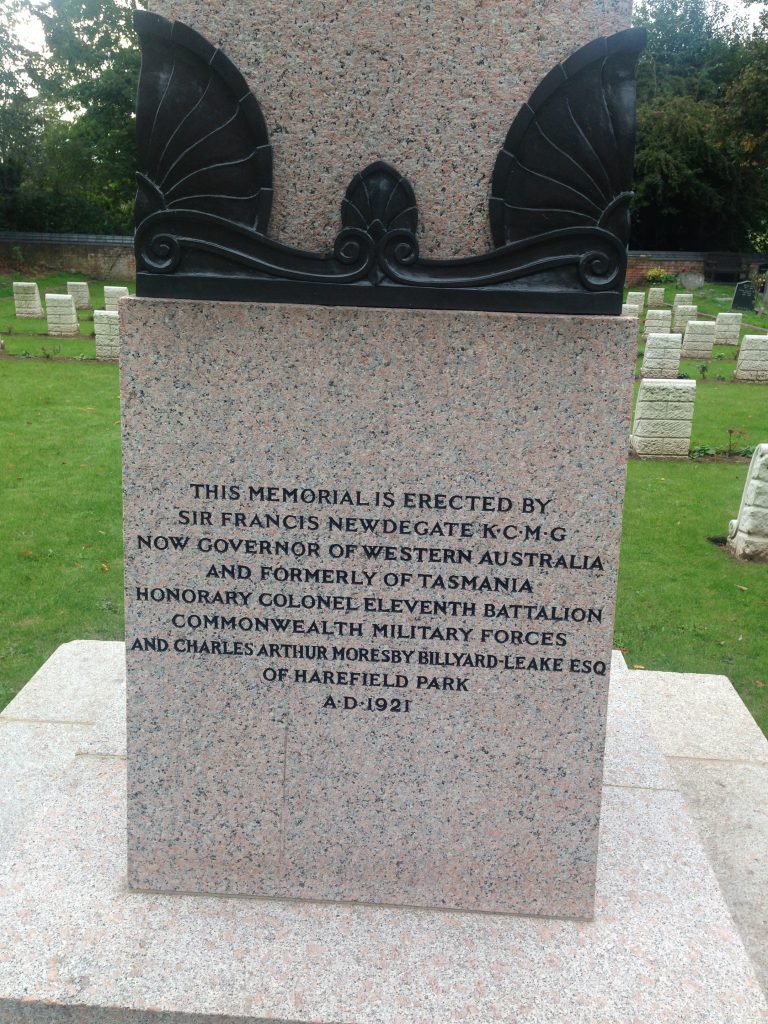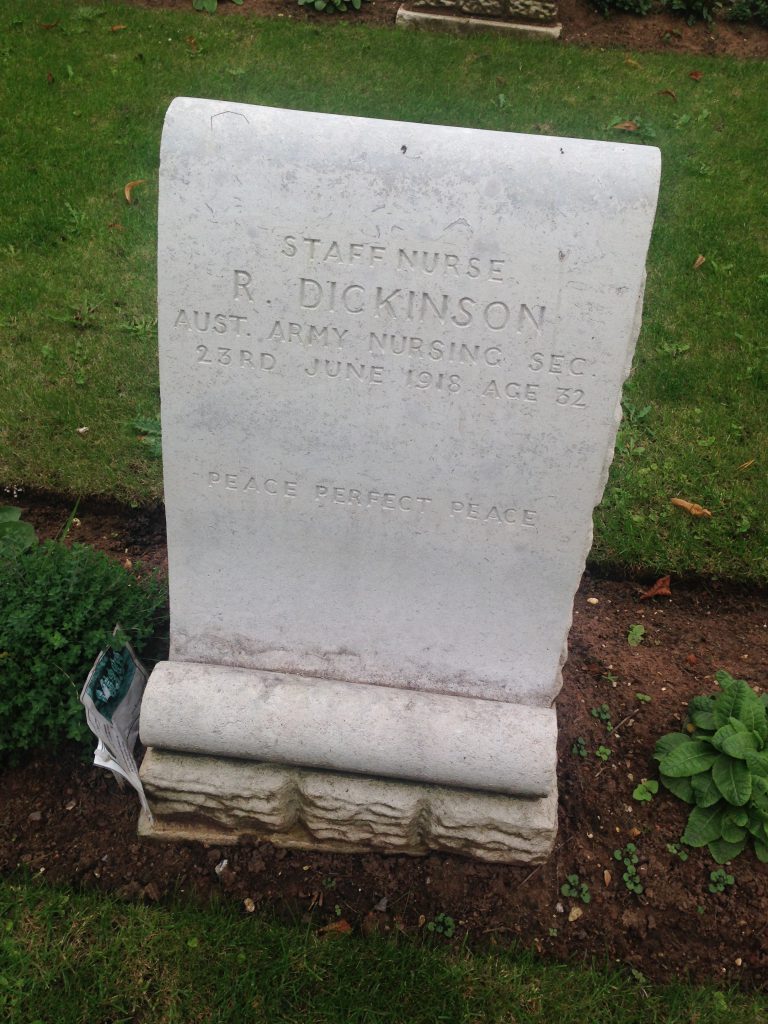 She is the only staff that is buried here.