Kings Cross has been an area for a long time where people only went if they had to, it was a red-light district. The city decided to claim the area back when the Eurostar started to operate out of Kings Cross station. Even if this started already in the 90s they are still building and bringing it back to its old glory where the trains delivered coals among other things. They are keeping the outer walls of some of the old buildings and builds new behind.
The area is called Kings Cross and the train station is called Kings Cross/St Pancras.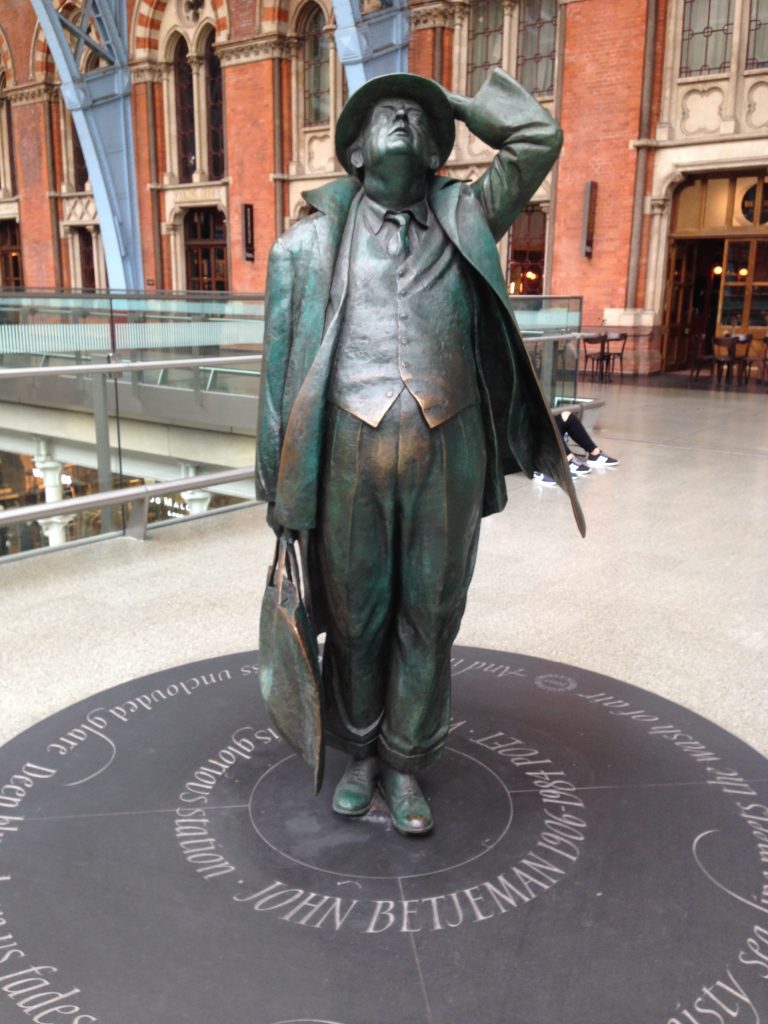 John Betjeman was one of the founding members of Victorian Society who worked to save Victorian architecture, which St Pancras is.

Sir Nigel Gresley was one of Britain's most famous locomotiv engineers. He designed fast, elegant and powerful locomotives including the Flying Scotsman and Mallard, the fastes locomotives in the world.


One of many companies having their headquarters in the area.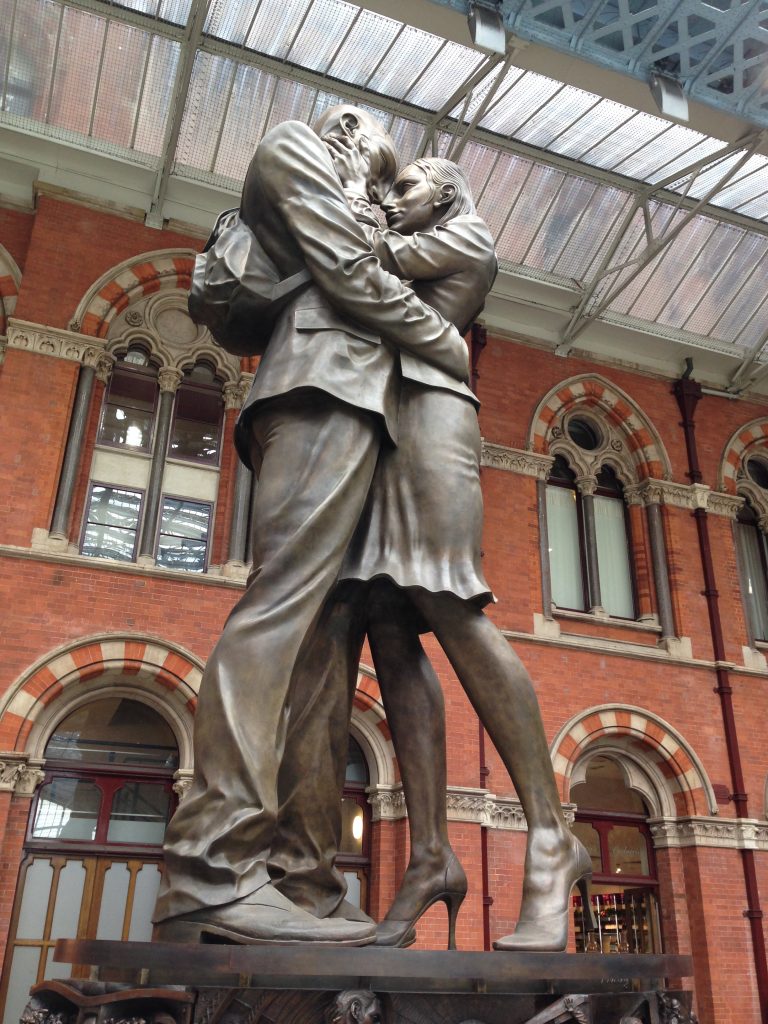 Paul Day's sculpture The Meeting Place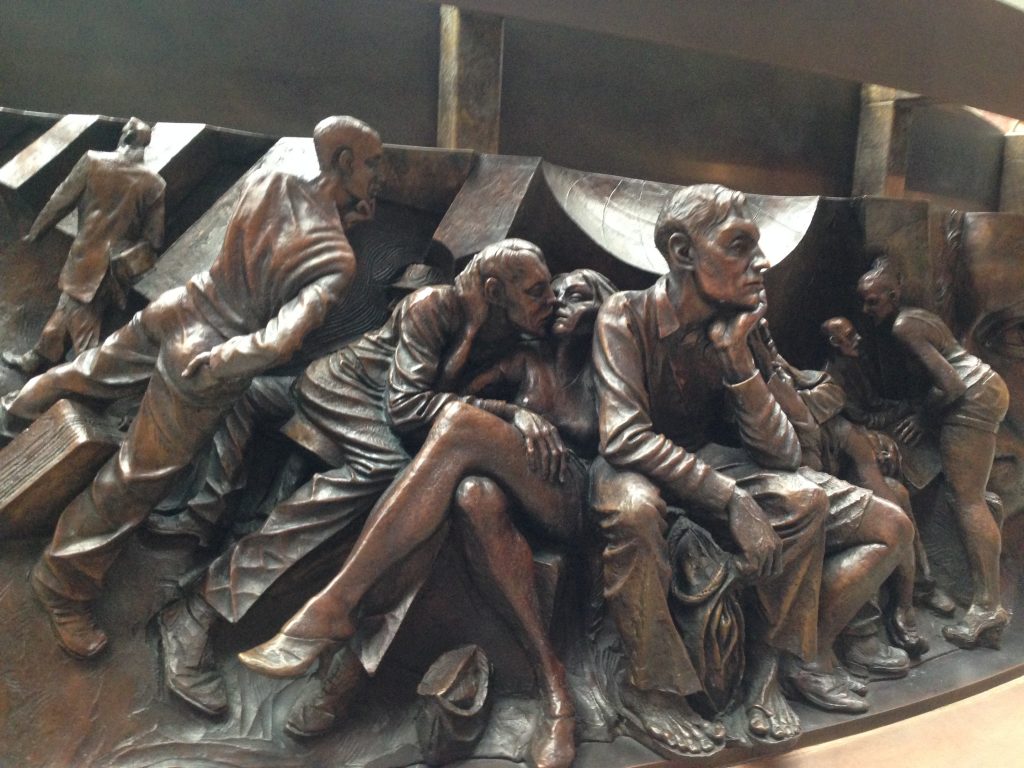 The base of Paul Day's sculpture The Meeting Place