Now I have been in Tampa for a whole month but it feels like I left Sweden a long time ago. Life if fairly slow in Florida as we are under new restrictions or rather old one had to be enforced again as people don't follow them and doesn't get vaccinated as well. Here they even offers money if you get vaccinated to encourage more people.
Last week we have seen a rise of 300% in covid cases just in our county. Stores and other places ask you to wear a face mask even if you are vaccinated but a lot of people ignores this. Well most people don't wear the mask correctly anyway but Americans really doesn't want to be told what to do so a lot of people ignore the request.
I can understand that wearing a mask isn't very comfortable when it's 35℃ / 95℉ and hight humidity – I have to confess to having walk through a puddle without seeing as my glasses were all fogged =)
Tuesday we wanted to go to Green Lemon to enjoy their Taco Tuesday but we weren't the only ones and after seeing the people waiting outside and not finding a parking spot fairly nearby we decided to leave it for another week. Instead we went to Sparkmans Wharf – a really nice place to visit.
From their website: Sparkman Wharf is a dynamic and vibrant piece of Tampa Bay's downtown waterfront. We're proud to be one of the top community and cultural destinations in the area, with an effortless blend of loft-style office space and ground-floor retail, along with an intimate dining garden, biergarten, and recreational lawn.The restaurants are located in shipping containers. No entertainment this evening but still it was nice.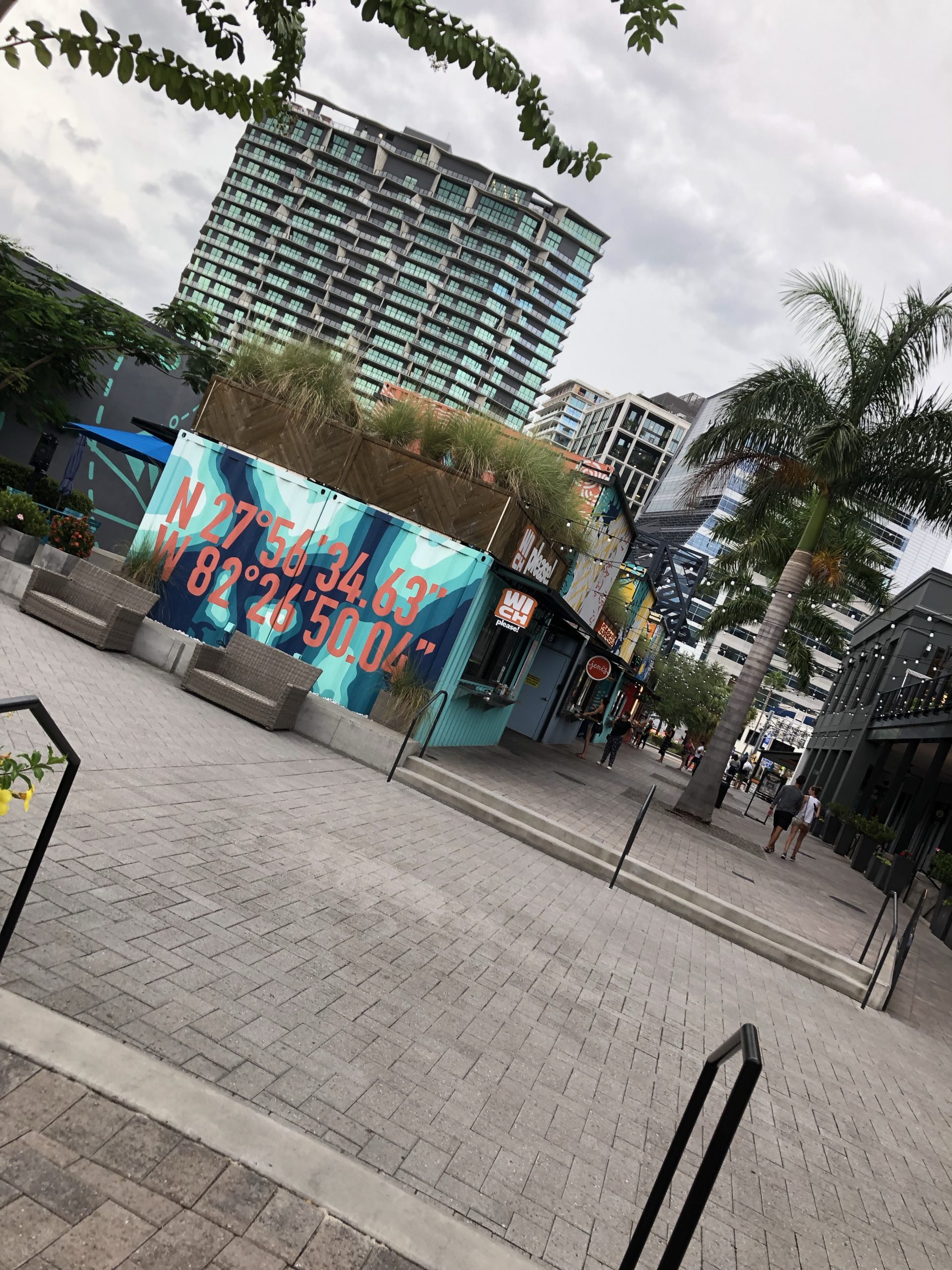 Yesterday we went to a preseason game of football and to see the Superbowl Champions. I like to watch American football as it is called in Europe but this game was no good. They did NOT play as champions – it felt more like a practice game. Next time we will try to get tickets for when it is a college game.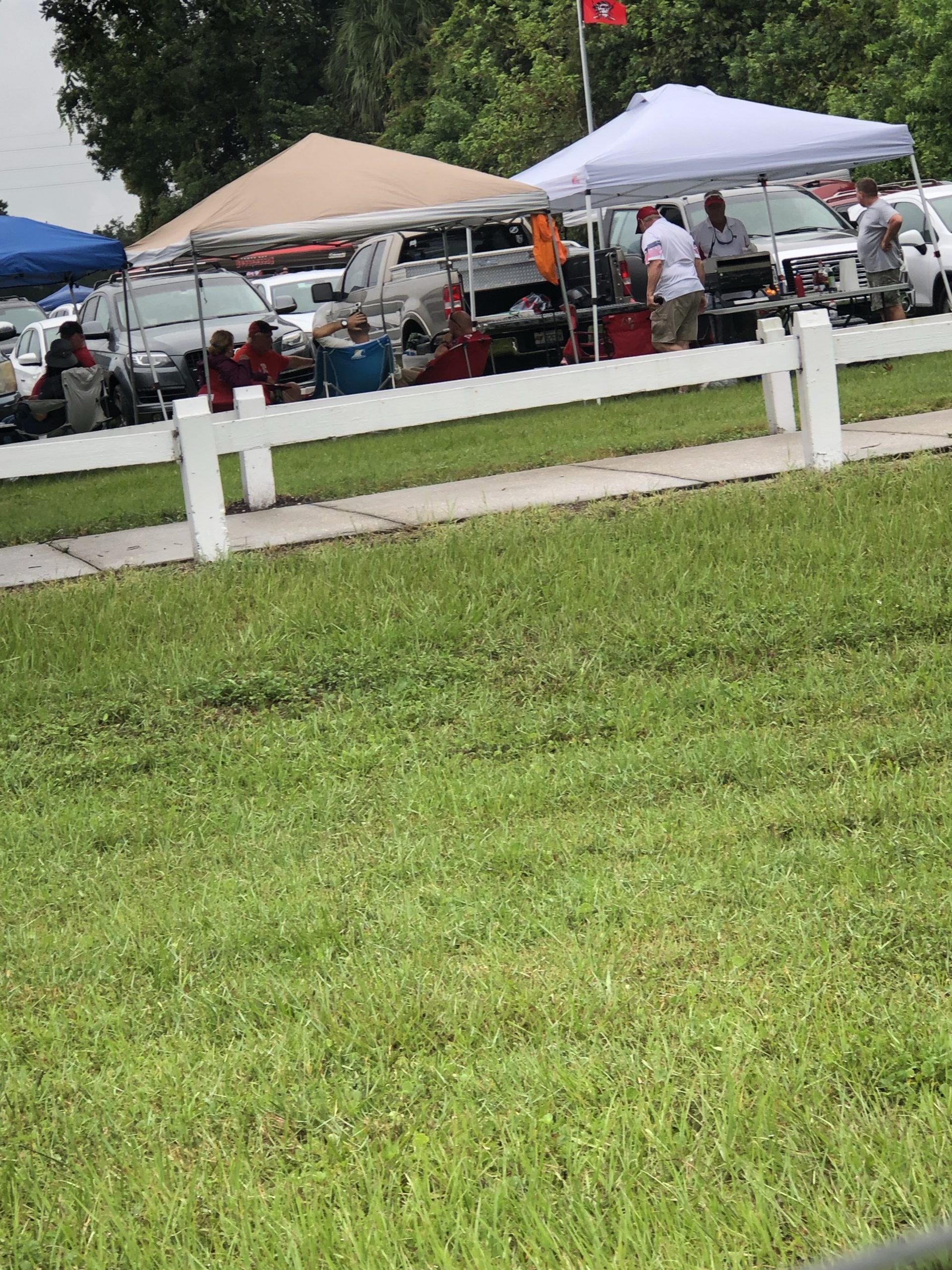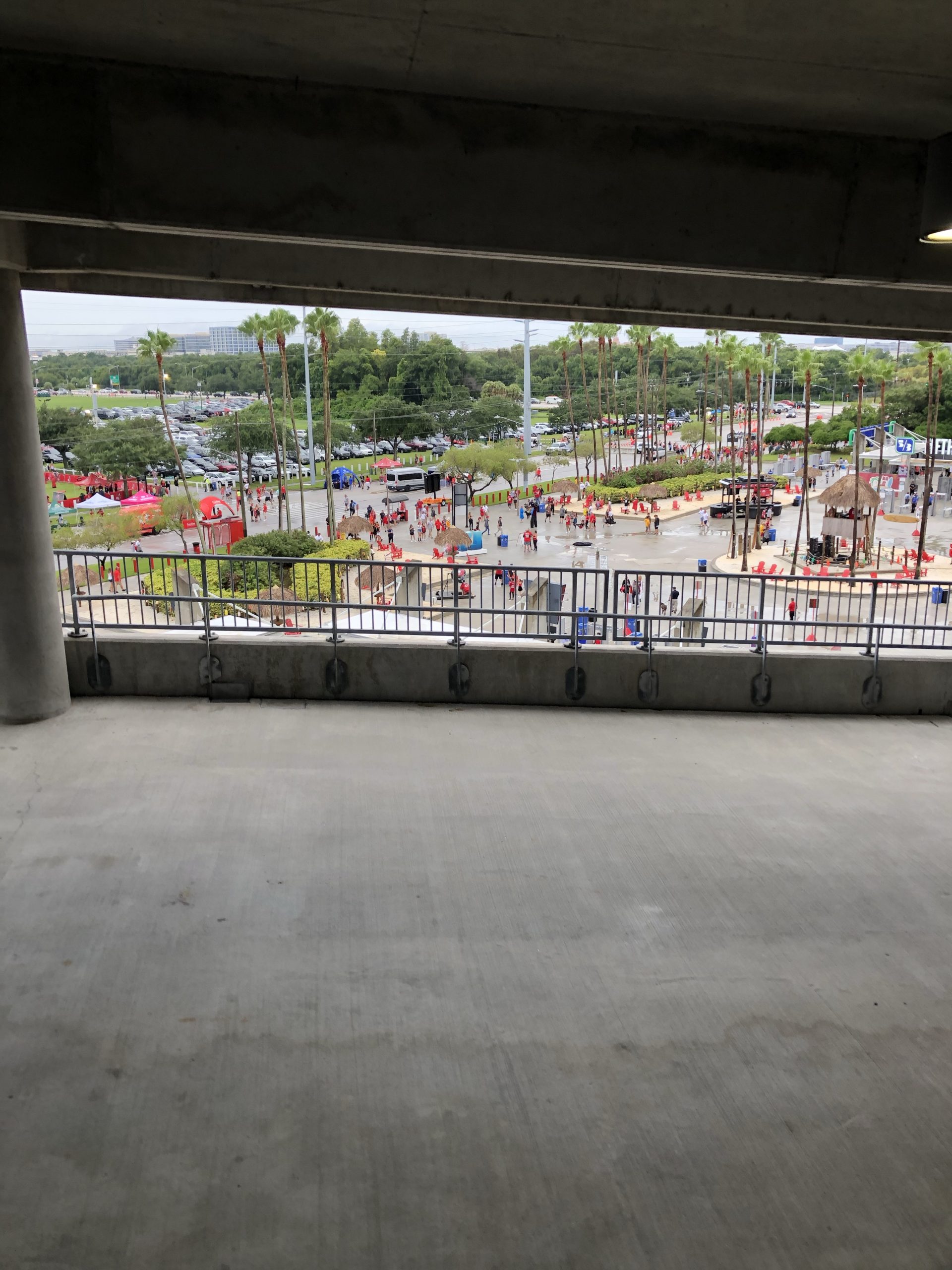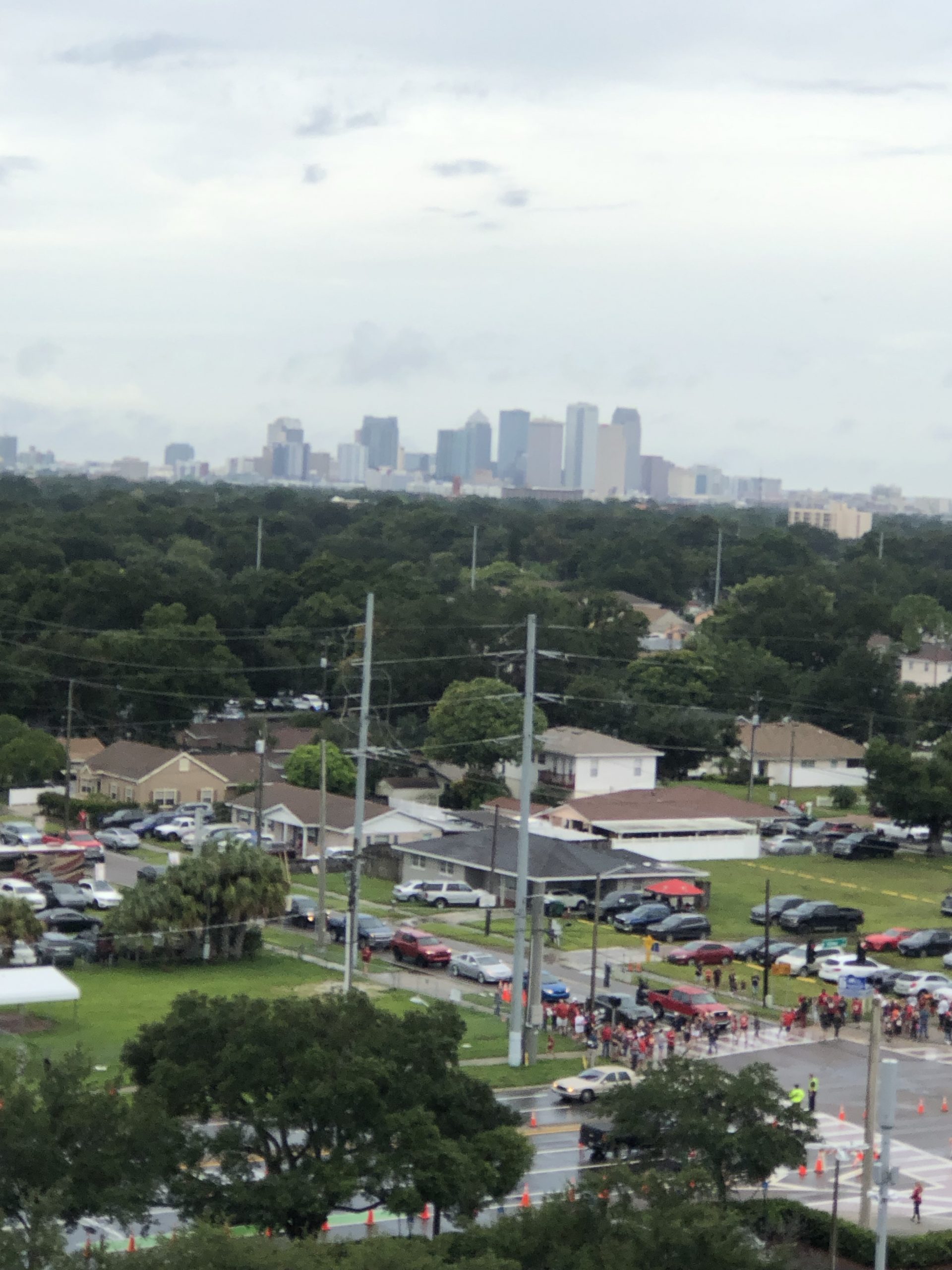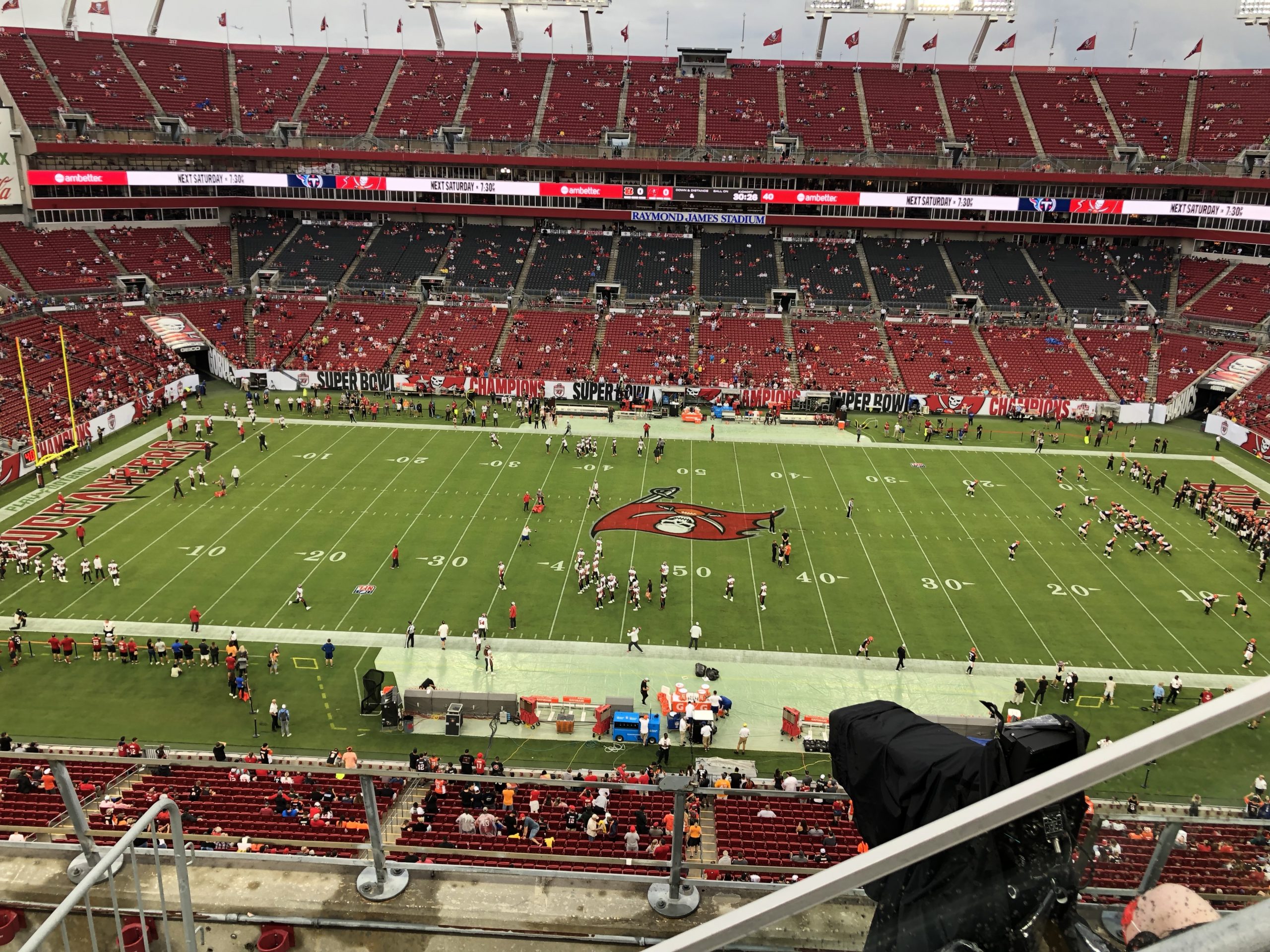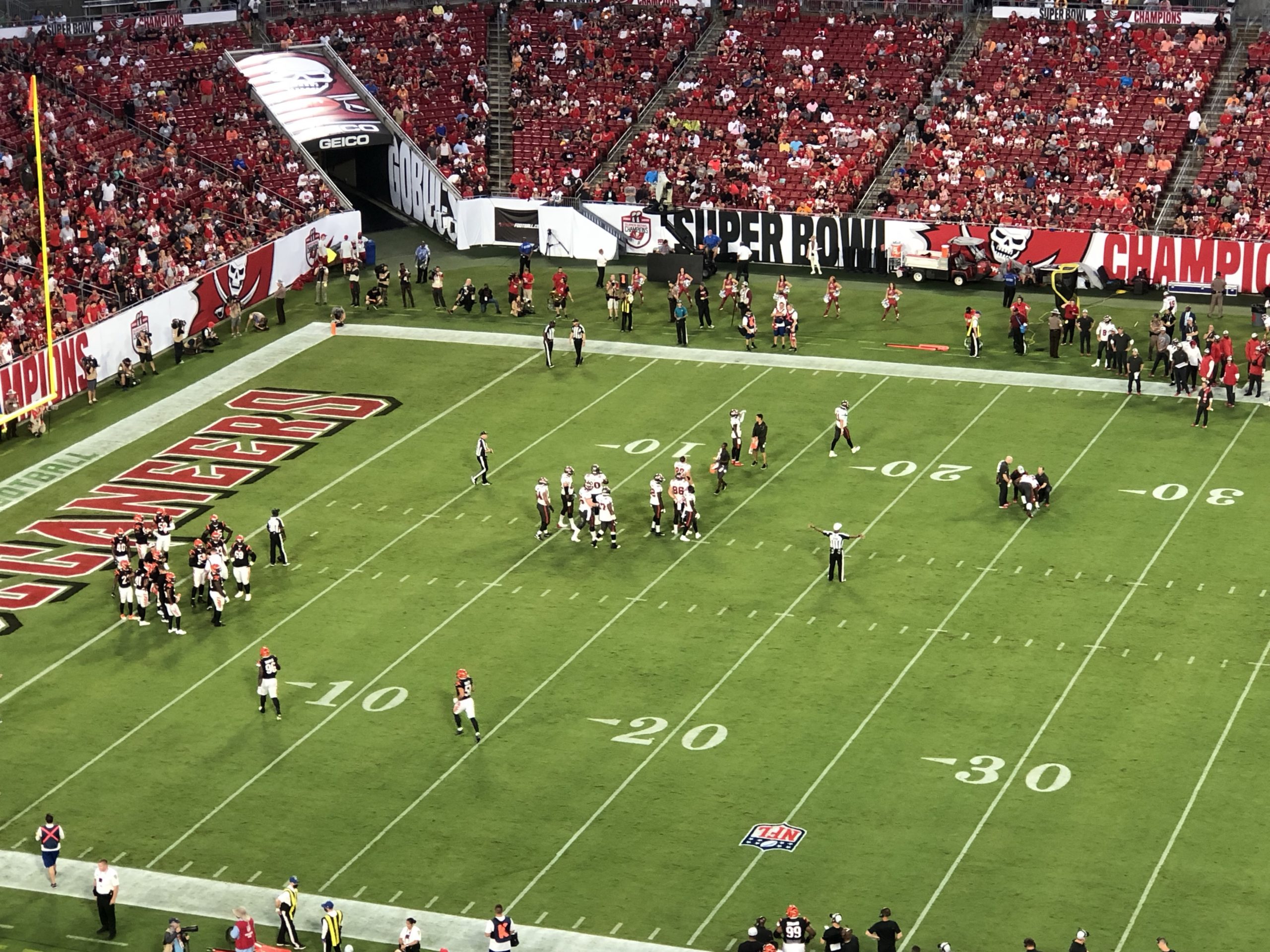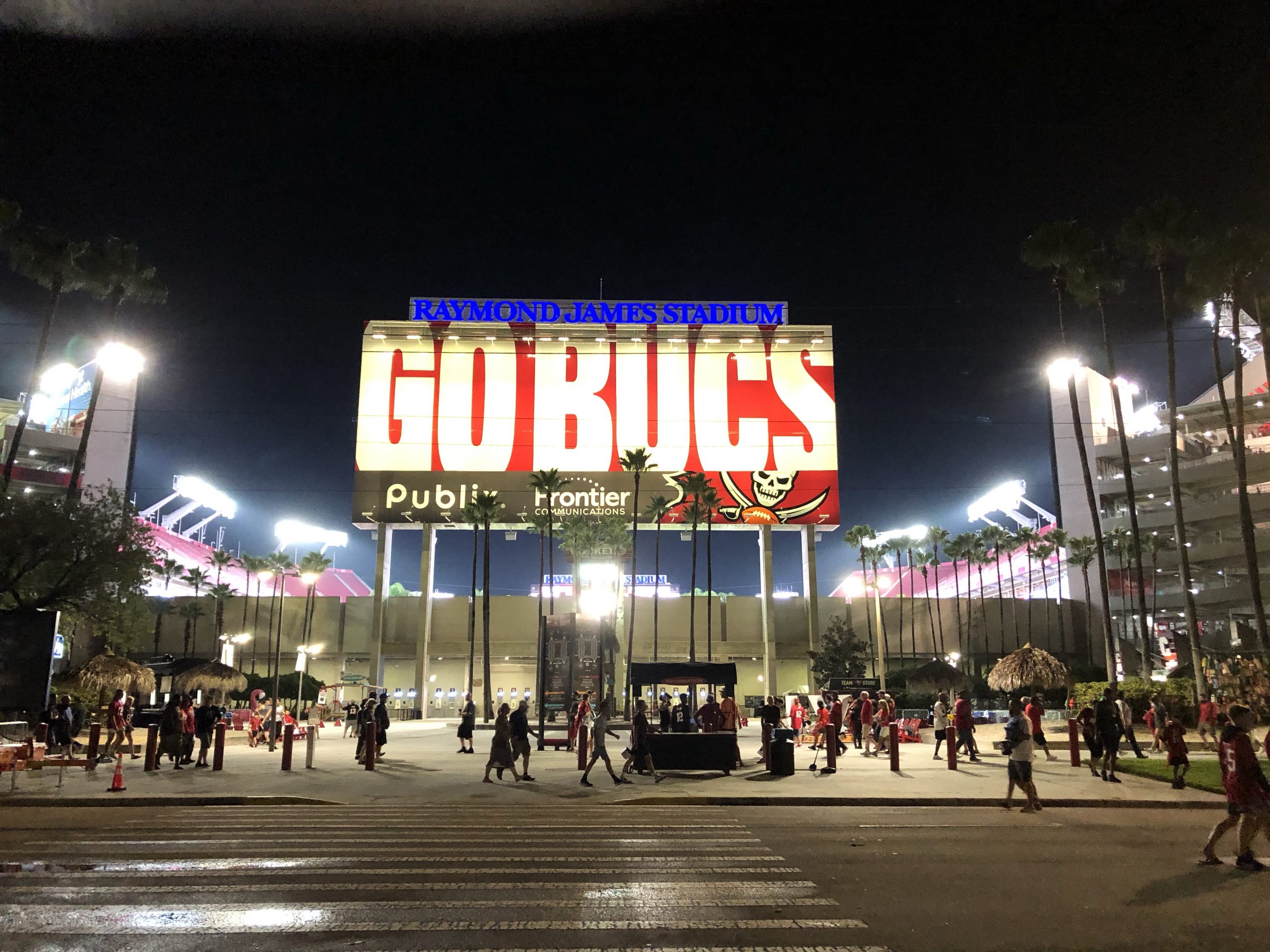 Even if the arena wasn't full it is so different to watch a game live or on TV. The atmosphere, the smell and the sound – hard to describe unless you have experienced it. It was the same going to Wembley Stadium or Vicarage Rd Stadium for a soccer (football) game or Twickenham for rugby – it makes a huge difference.
We were waiting for a hurricane to come up from the Caribbean but it took another direction and missed us but today we have no sun at all but still 28℃ / 82℉ outside.