A New Year's Eve a bit different but still as usual. Since 1995 Jessica and Pelle have been a part of our celebration together with others. They came to London and now to Tampa.
We had lunch at Big Ray's and sitting outside enjoying the beautiful weather.
We sat outside by the pool all afternoon and Peter and Pelle even took a swim. We were leaving home at 17:30 as we were going to see the game Tampa Bay Lightning vs New York Rangers.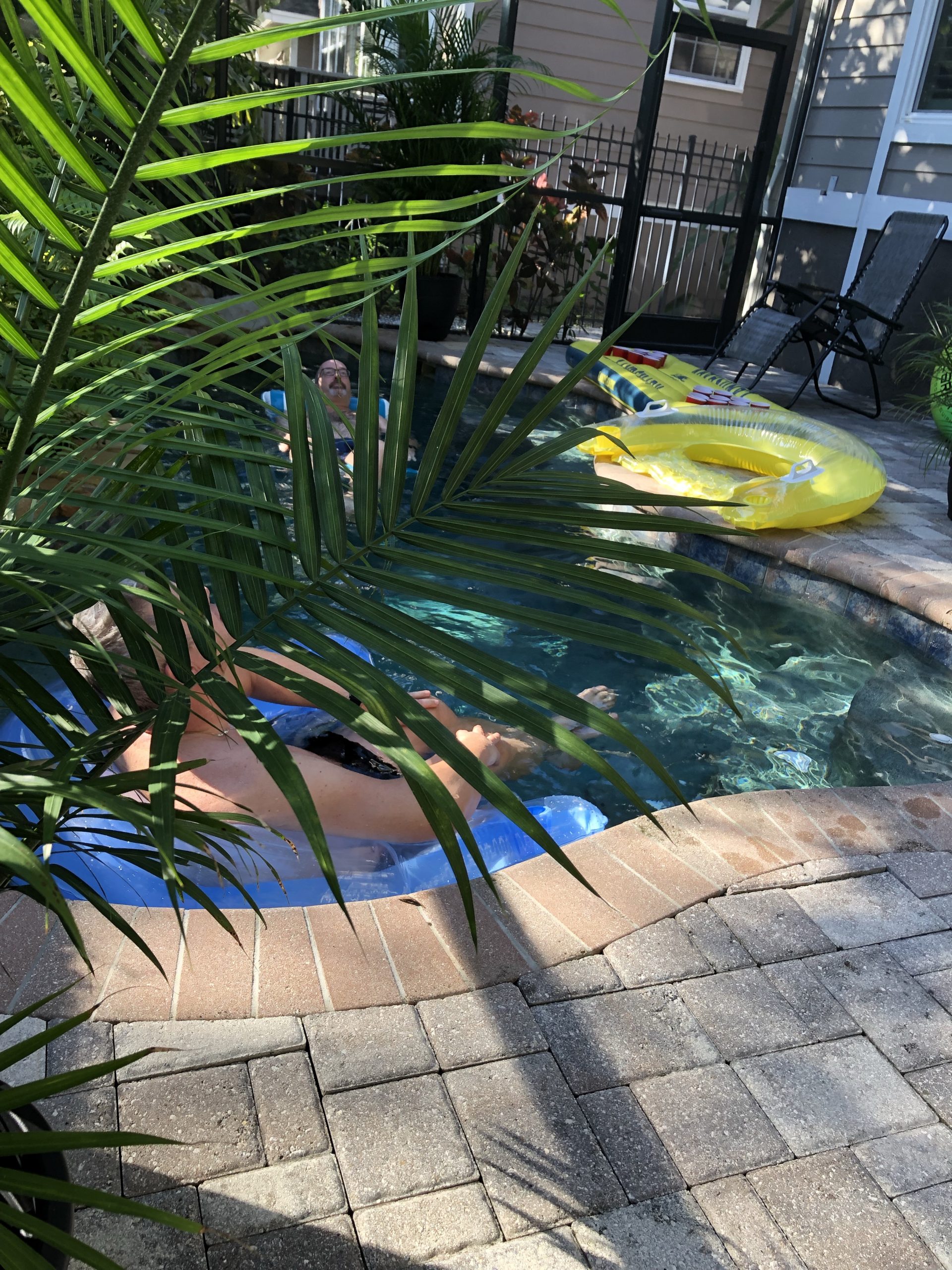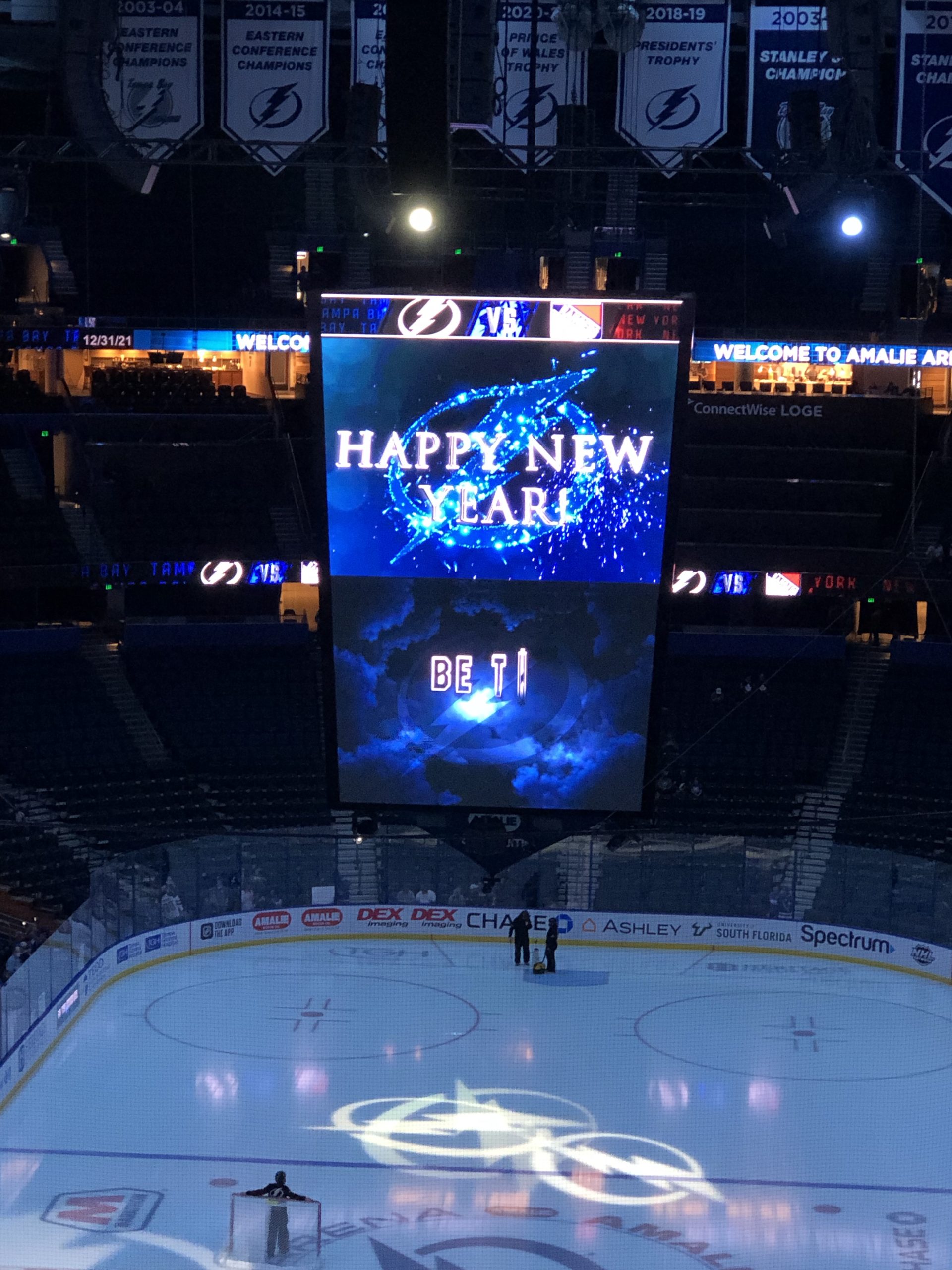 Our plan was to stay downtown, find a place to get a drink and then see the fireworks. When the game was over it was still 2 hour before midnight and we made a new plan. Go home, get the champagne and go to Ballast Point Park and see the fireworks from there.
Well that plan was down the drain as soon as we got to Bayshore Blvd as the fog was thick. We went home and hoped for neighbours having some fireworks. No one on our street was home but the street behind ours had fireworks – but even if we were close they couldn't be seen.
It turned to 2022 anyway and we had a nice day/evening together.