We took our bikes and rode to the Convention Centre which is almost 9 km from our house. It was already really hot so we took it easy not to get to sweaty 🤪 Never works when it's almost 30 degrees C and the winds are warm.
The ferry over to St Pete takes roughly 55 minutes and it was a nice ride over. We were welcomed to St Pete by a dolphin.
Once we were ashore we headed towards a brewery called Green Bench, we just picked one as there are so many in the area. When we came they told us the kitchen was closed for some reason we didn't understand. But we were free to get food from any other place.
Peter had a Czech- inspired lager and said it was the best beer he had had in US. After we finished the drinks we went over to the neighbours for some food. It was tacos and burritos and very delicious.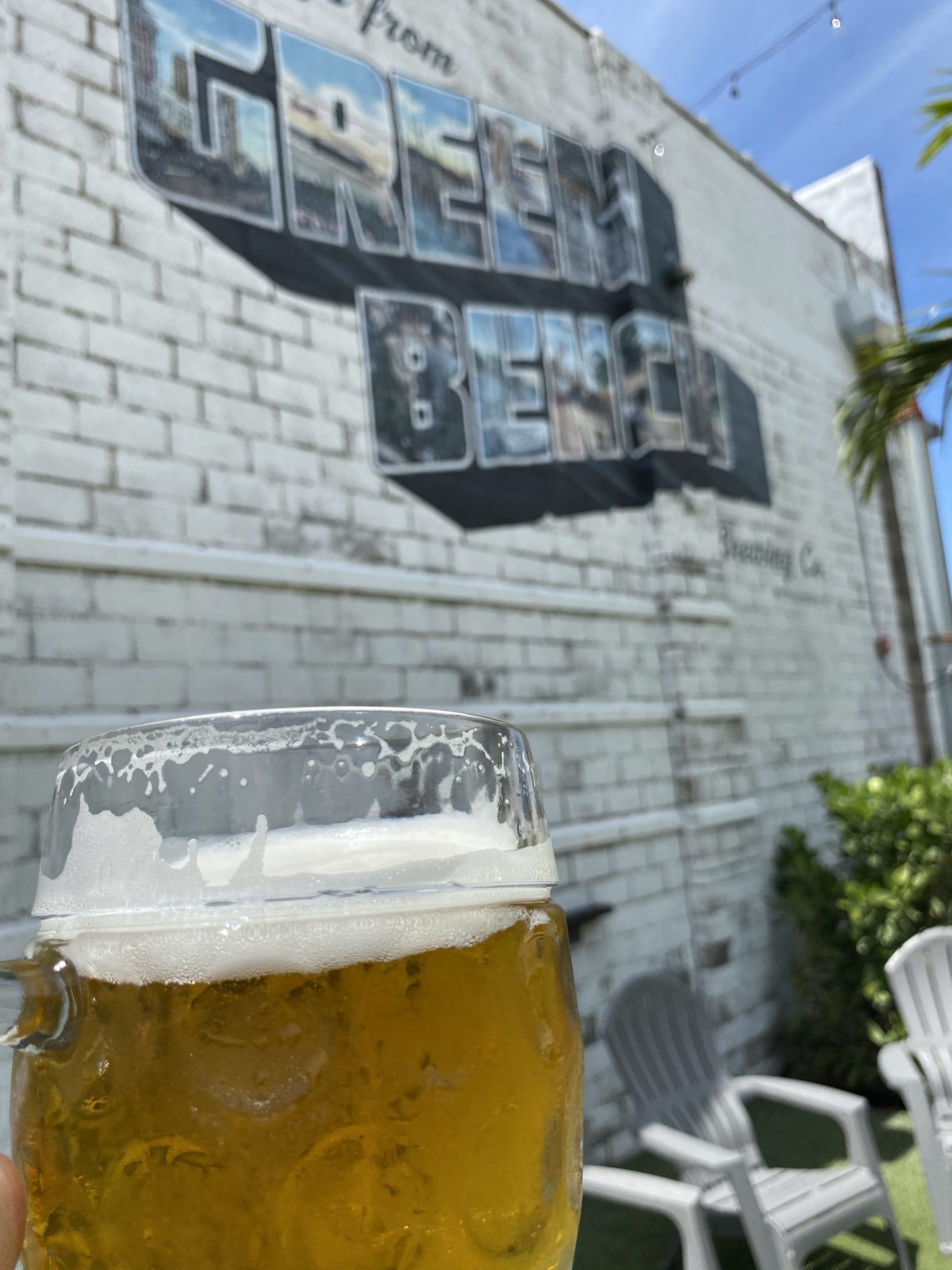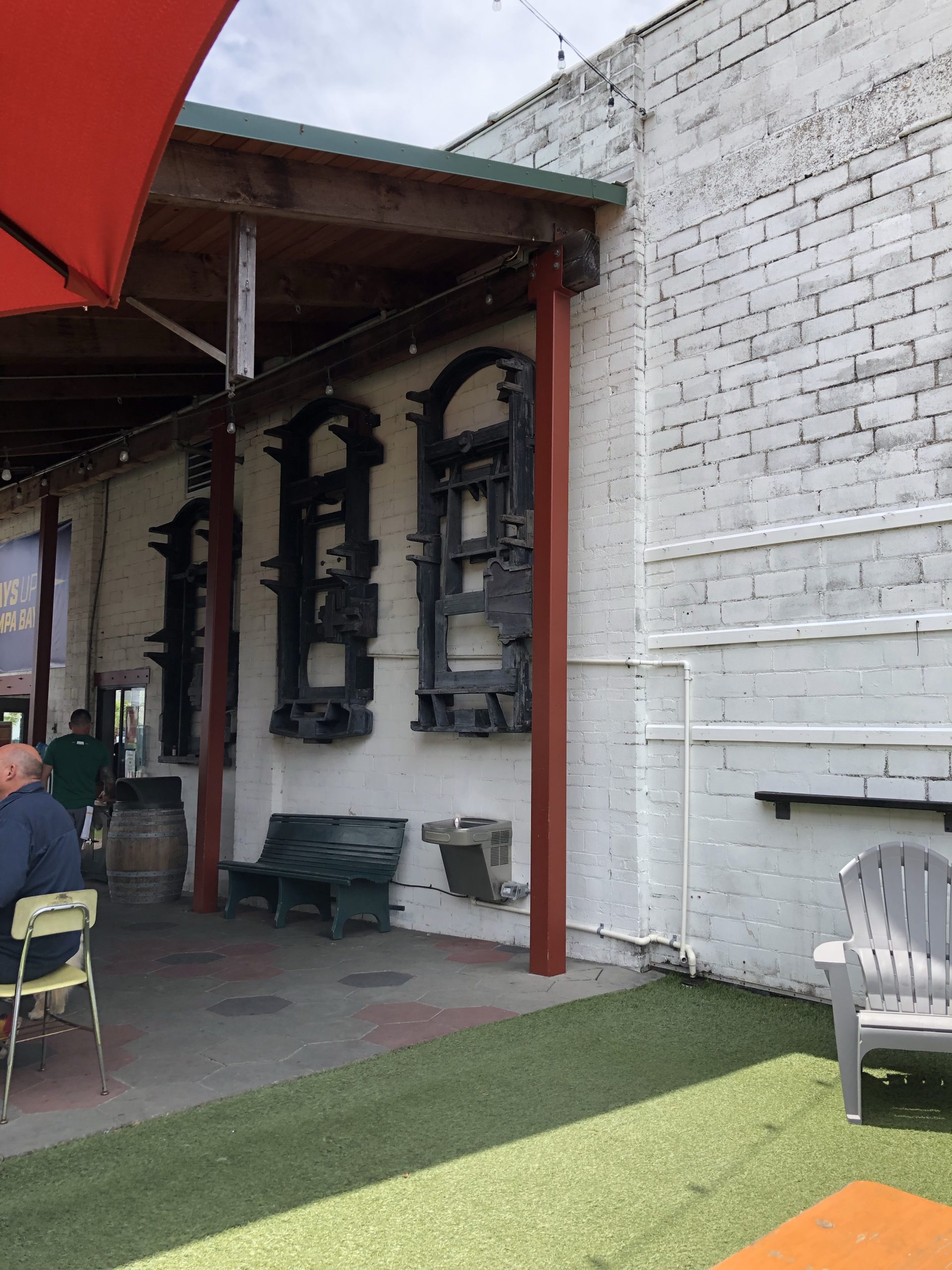 We then biked to the Tampa Holocaust Museum but it was closed due to it being Easter. I didn't know they had one and just saw it biking past. We'll have to go back another day.
When biking around we passed the Dali museum and also the Sunken Garden. We had decided not to enter as we fell less fresh due to the biking and all the sun 🌞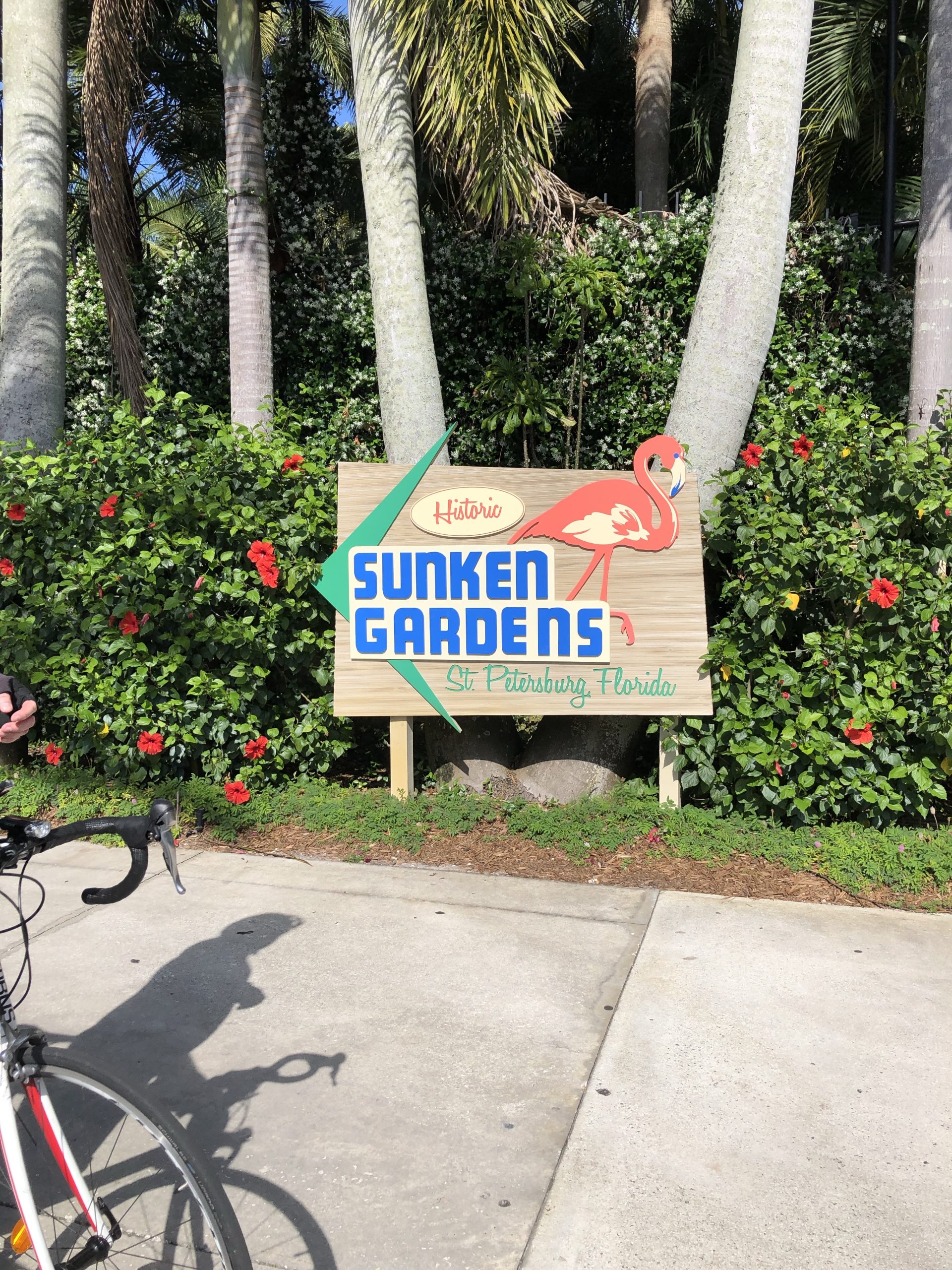 There are so many cute streets over in St Pete. We also went to the Mainsail Arts Craft Festival for a short moment. When waiting for the ferry we saw a man exercising which made us dizzy 😂