The morning wasn't very inviting for a sightseeing day but if you wear clothes accordingly it's not a problem.
Raincoats on and using the public transportation we headed towards Ground Zero. Took some time to get there as the metro system here isn't as easily navigated as the one in London. Not as many signs or people to ask. But we got there eventually.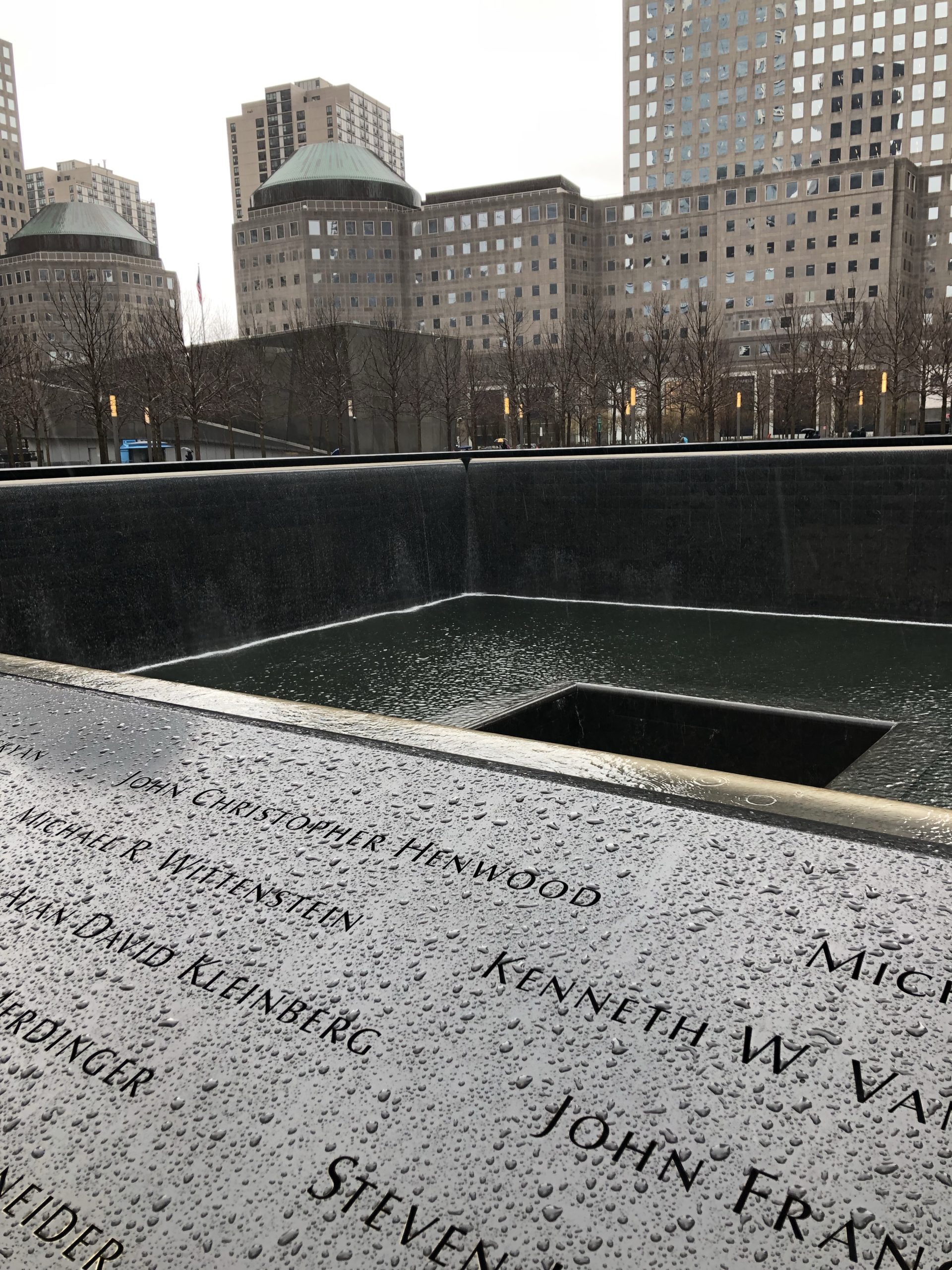 As it was raining more when we arrived we wanted to go to the museum but it's closed on Wednesdays. We then went back in to the Metro and took the train to Hoboken in New Jersey. Walked over to Carlo's Bake Shop which has been there since 1910 but became famous from the show Cake Boss.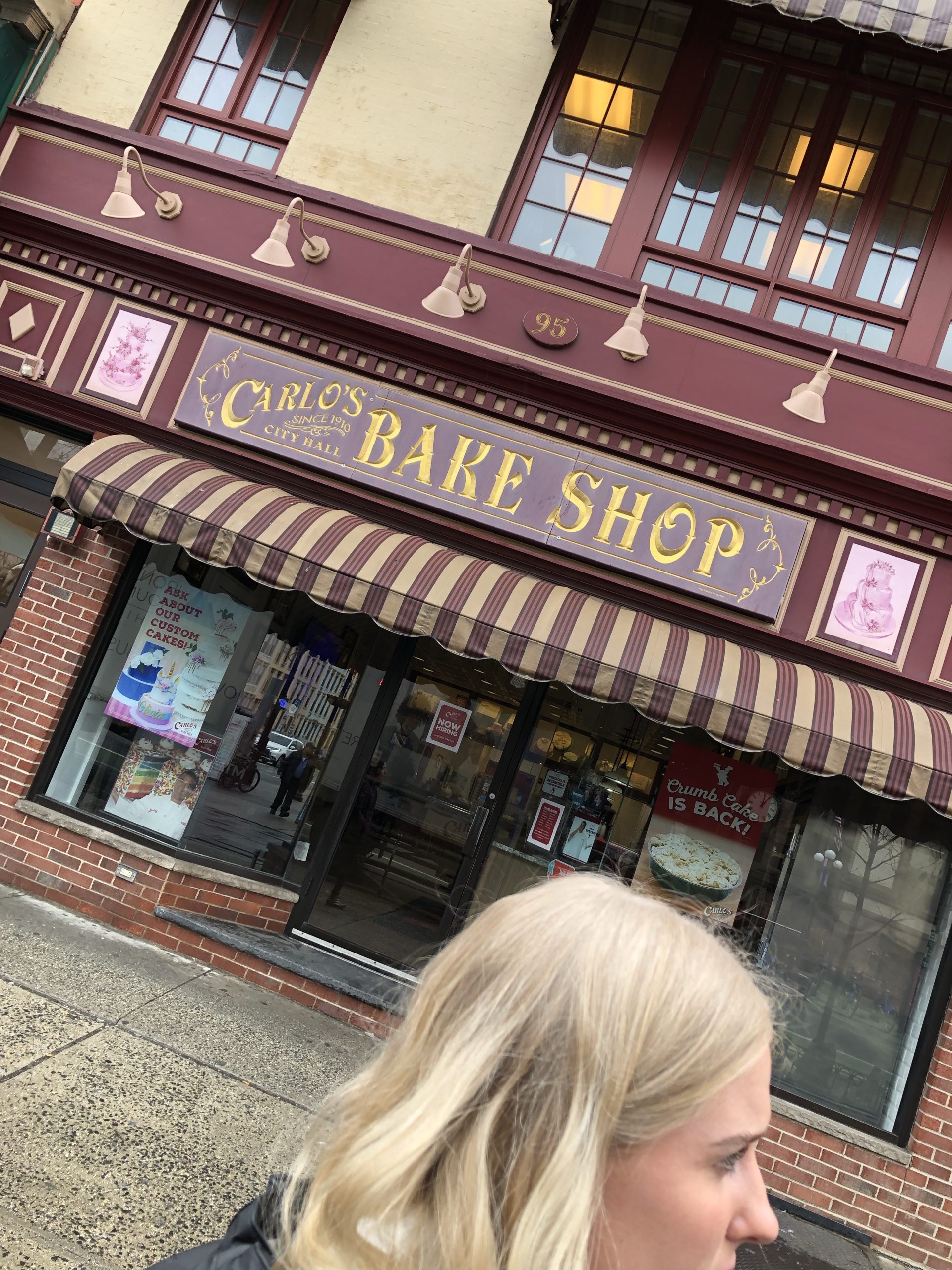 We wanted to take the ferry back but didn't want to wait for hours so we took the train. Changed to the metro on Manhattan and went to Brooklyn. We had lunch at a small place in Dumbo (Down Under Manhattan Bridge Overpass) a neighbourhood in Brooklyn. Took some pictures and then walked over Brooklyn bridge back to Manhattan. It was windy but had stopped raining at least.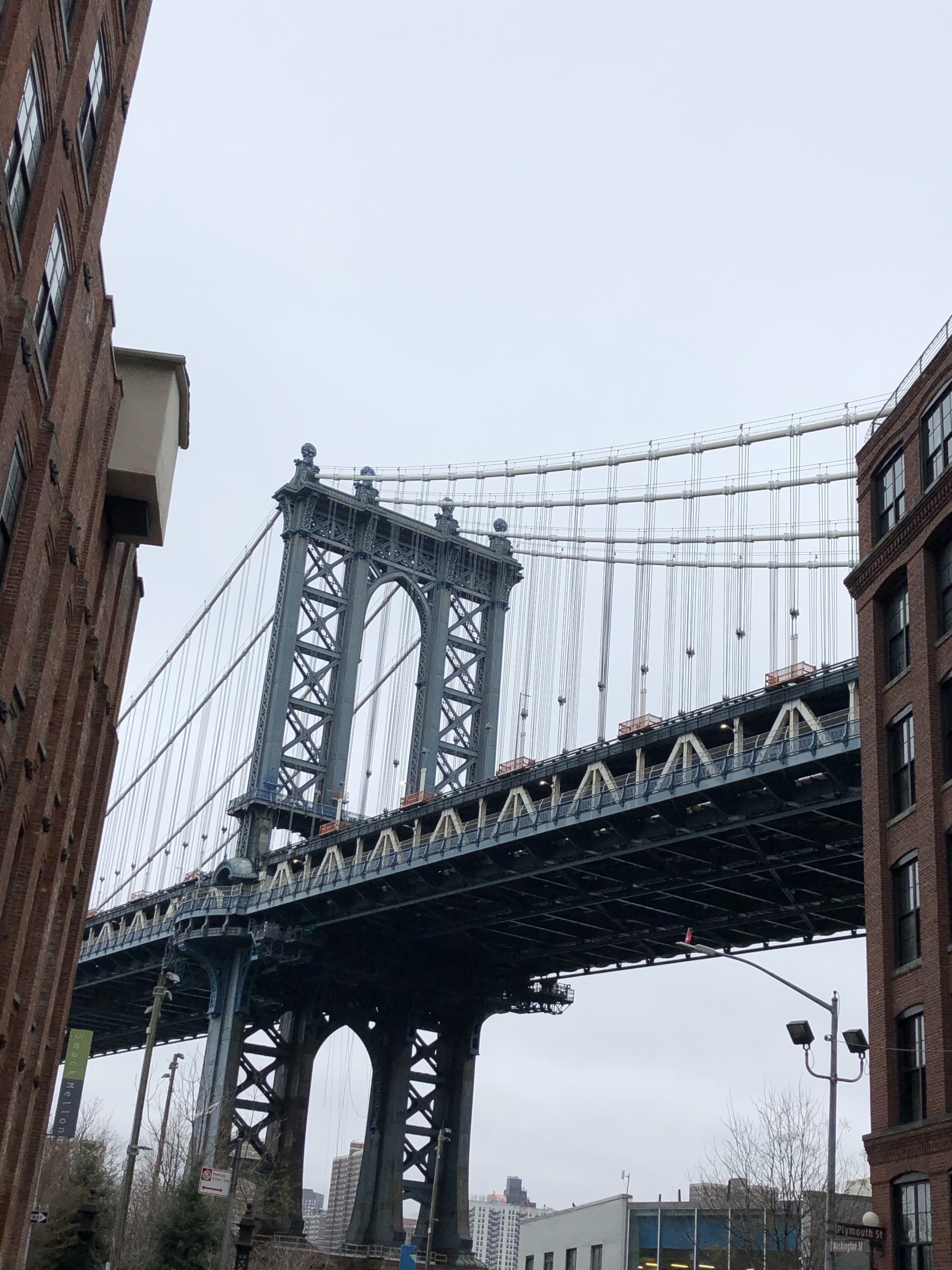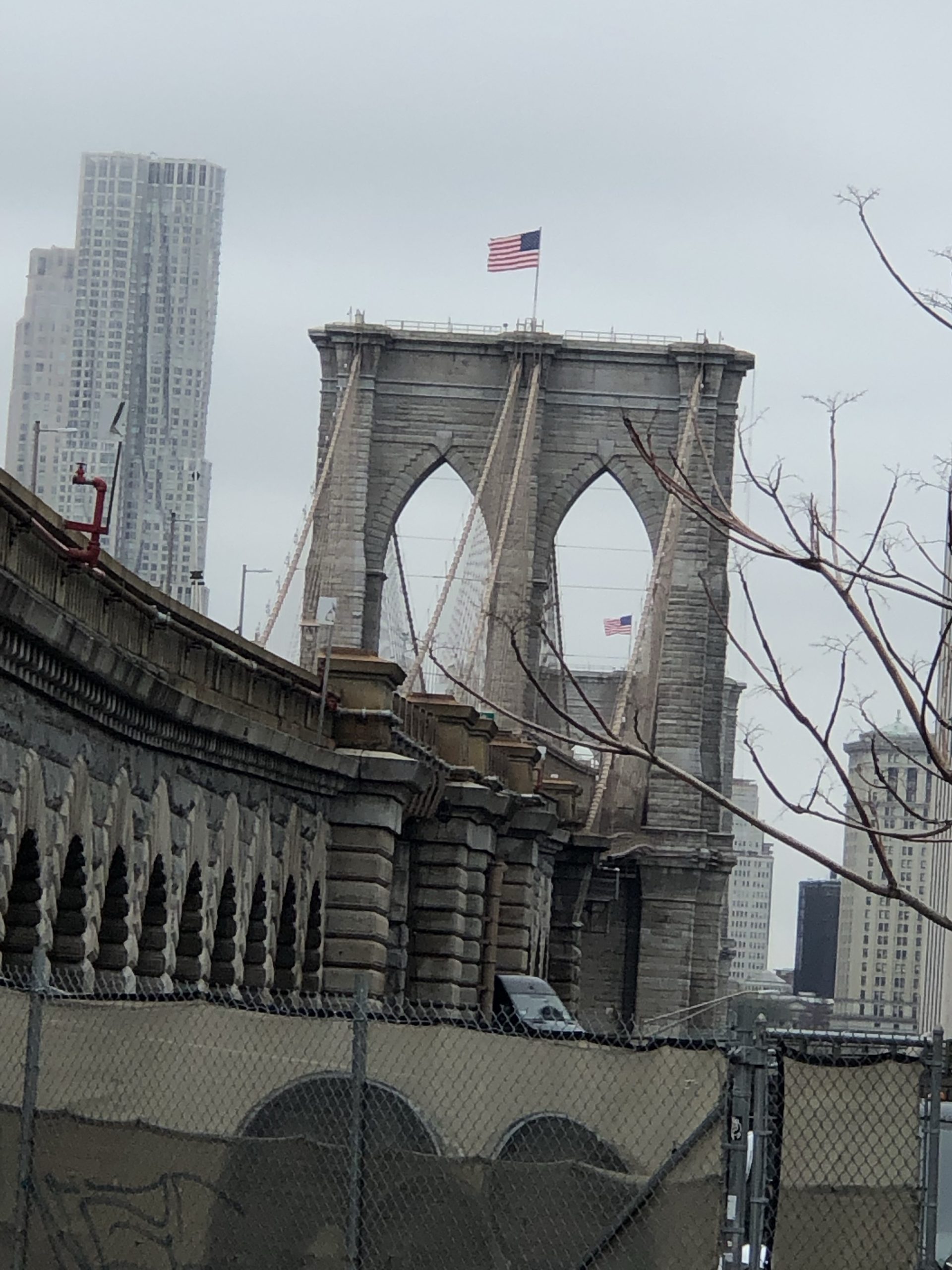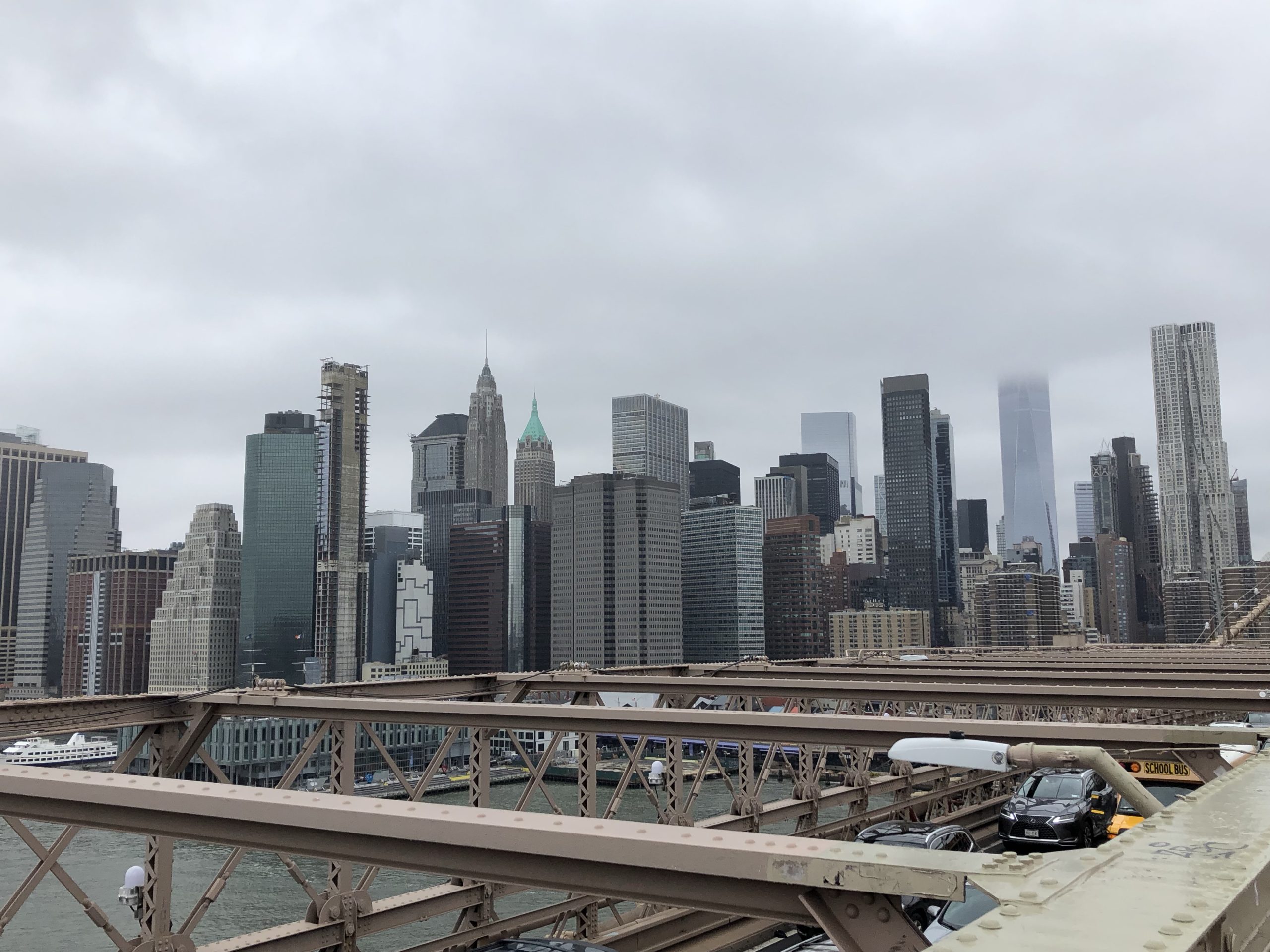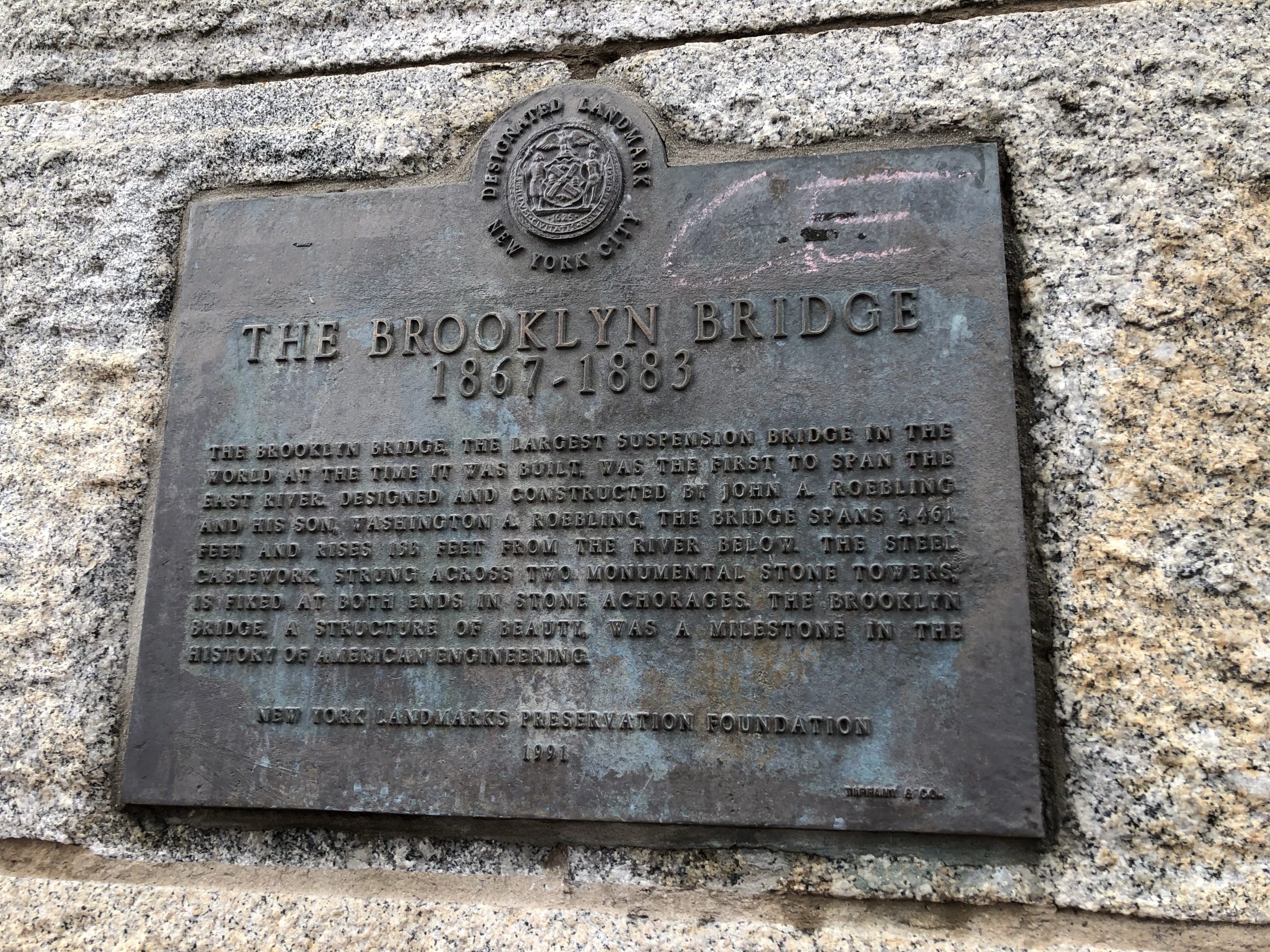 Even if the weather was rainy and cold (at least for us visiting from Florida) there is a promise of spring.
After Brooklyn and the bridge we walked down along Broadway towards Wall Street.