We decided to be outside as much as possible today as it was Emelie last full day in Tampa. We were going to Emerson Point Reserve and decided to go past Apollo Beach so we could also see some manatees outside the power station in Apollo beach.
The manatees like to go there when it's colder as the water outside the power station in warm. Sadly they don't always understand that they have to leave to find food as there isn't any in the area. Manatees are lazy creatures and they basically just eat and sleep. We weren't the only ones going there but we did get to see more than a few.
We then had some lunch before going to Emerson Point which is situated just outside Bradenton south of the Skyview bridge. The place is big and we only walked it partly – someone found it to have a little to many bugs and animals 😂
On our way home drove over Skyview bridge, had ice cream at Cold Stone and a drink at Salt Shack.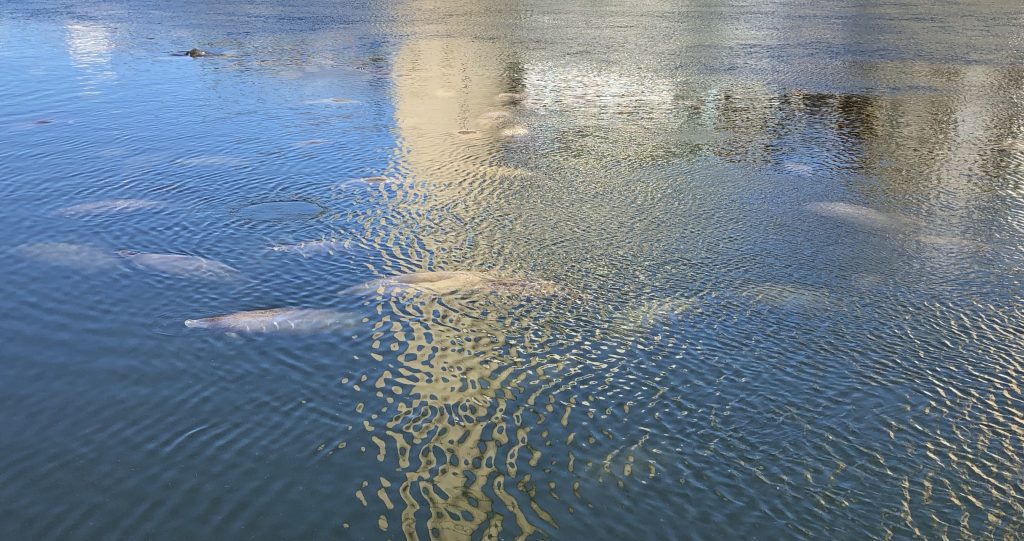 I always have a Banana Caramel Crunch (pic from internet)