On Tuesday Lucia is celebrated in Sweden and on Thursday Peter has a big meeting.
So yesterday and today we have been baking 120 Lucia buns. We had to start by getting everything we needed and then by dinner time we took a break and finished today instead.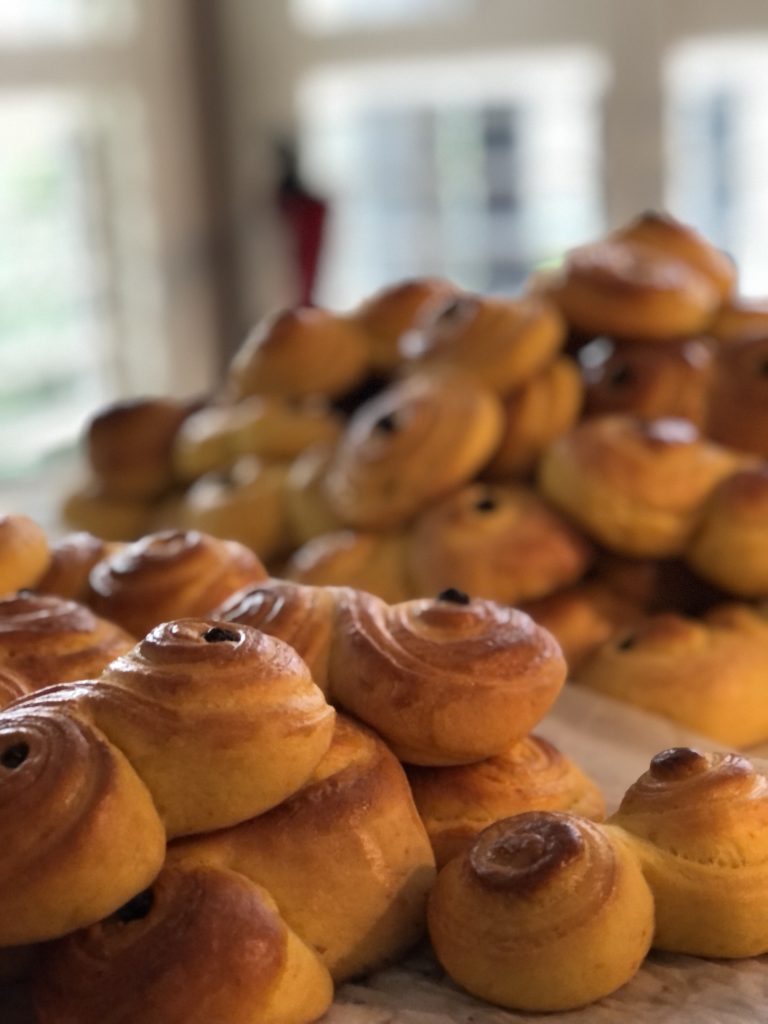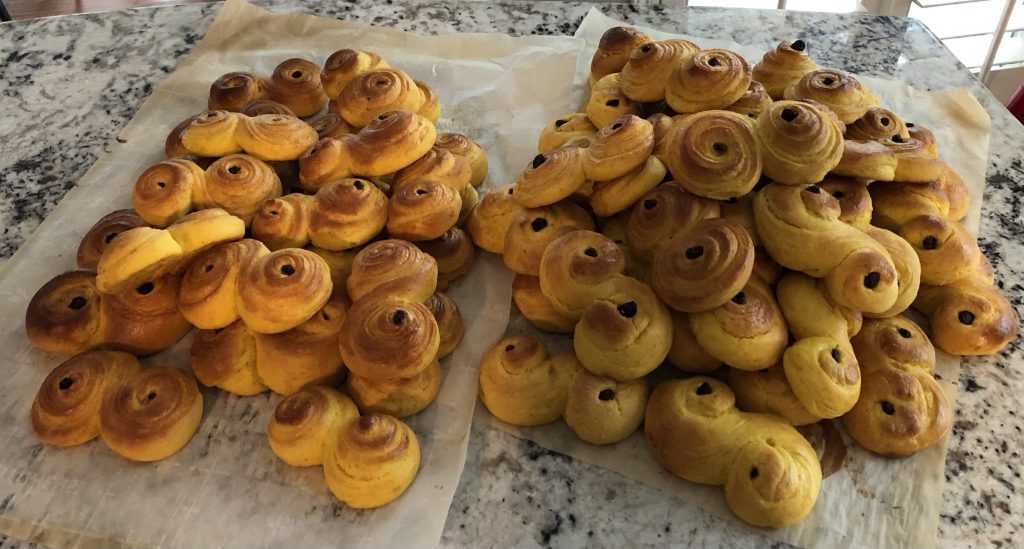 Now we are just being cozy and enjoying the clean kitchen and some buns.