We headed to the airport very early and flew into Denver. We got our rental car and started by trying to get something to eat in Denver. The brewery we found was on the way and perfect if it wasn't for no parking nearby.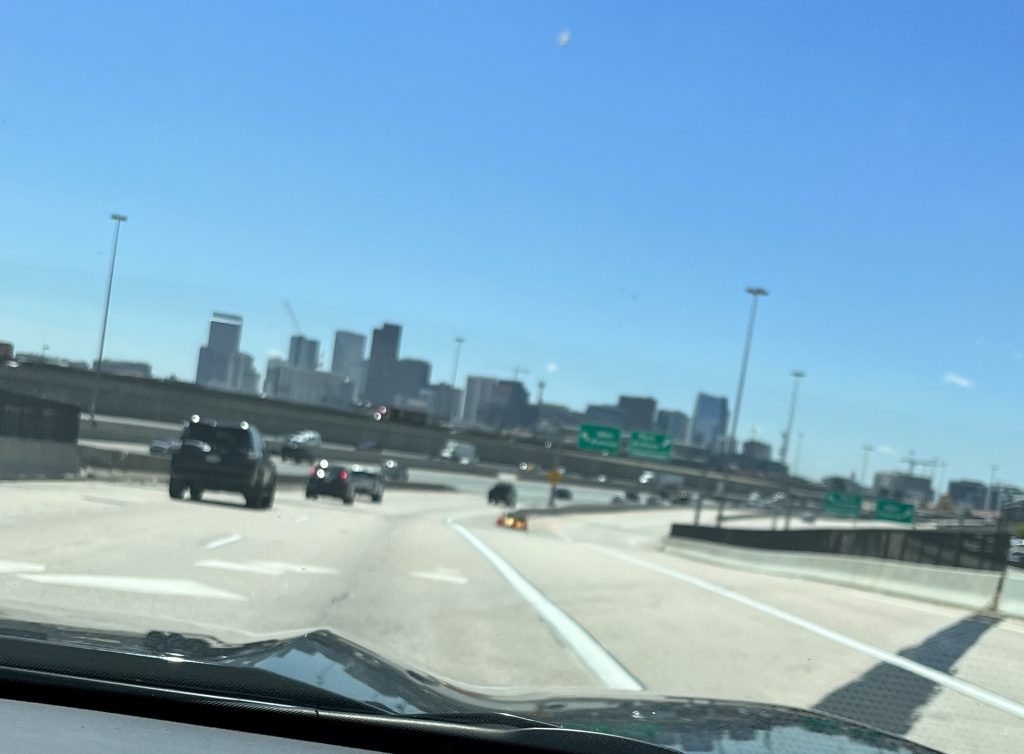 Skipped food and drove to Red Rock Amphitheater thinking that we might get something there. The amphitheater is breathtaking and has a lot of stairs. Driving there was a lot of "wow" "oh".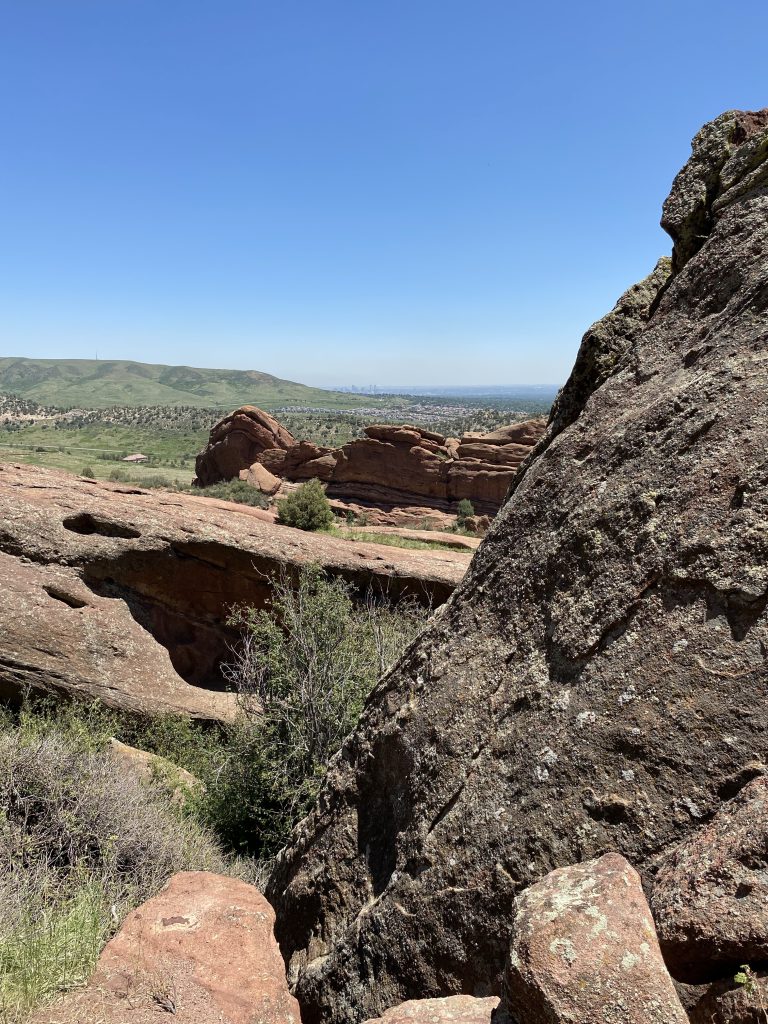 Our next stop was Mt Evans and as we still hadn't had any lunch we decided to go out to I-70 again and try go get some lunch. As we saw absolutely no fast food places I had to start google. Found a small "town" called Genesee where they had food. We saw a sign saying Buffalo Outlook but thought it was the name of the outlook. Sent my friend Cindy a photo of us driving away from lunch. She's from Colorado and asked what we had done so far. Told her about our trip and also where we had lunch. She wanted to know if we saw any buffaloes and we hadn't. Several hours later I realised that the Buffalo Outlook was were we could have seen buffaloes 🤦‍♀️
After lunch we drove to Idaho Springs and went up to Mt Evans. Before entering the park we had to book a slot which was 30 min later. We wanted to take a small walk around Echo Lake but I had to sit down. I was really effected by the altitude. I found a nice spot and enjoyed the view but was not feeling well, lightheaded and nauseous and a headache coming. We drove all the way up on Mt Evans and I had to hold on to Peter as I wasn't feeling better. Didn't dare to climb the steps and absolutely not the last 200 m to the very top. The drive up and down was on narrow roads with steep falls next to it. Breathtaking and scary!
As we are going to Aspen tomorrow we went from Idaho Springs to Georgetown for a nights stay. It's a small town but we found a brewery at least. It was an early evening as my headache was getting worse.