We wanted to leave Leadville early but it was almost 8am when we got into the car. We have been staying at super basic hotels and they have both promised breakfast. Again it was not really a breakfast more of sugar intake. We had 2 small waffles and then hit the road.
Today have been more driving as we wanted to go further south. Our first stop was Pike Peak at 4300 meters. We drove up to Devil's Playground and took the shuttle from there to the top. The roads were better than at Mt Evans but it's still scary driving up there – and I'm not even driving just being a passenger. I get extremely effected by the altitude and feel dizzy. The shuttle driver said that if you get altitude sickness to drink a lot so I did. Had to stop several times on our way down 😂
When we drove up we passed Santa's Workshop and North Pole 😳 I think someone needs to redo geography in school.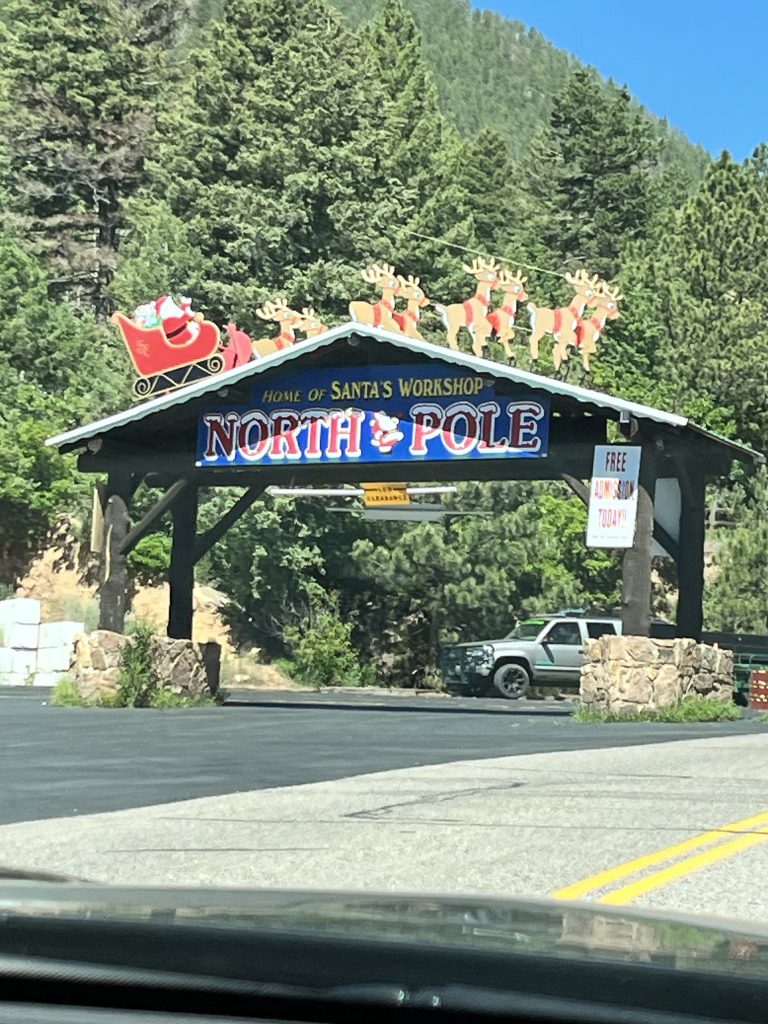 Leaving Pikes Peak we had to pass Colorado Springs going to Great Sand Dunes and got stuck in traffic as the road was completely closed for almost 15 minutes. Before the queues had dissolved we were late and we needed some lunch. We were afraid not to reach The Great Sand Dunes before it closed but we made it.
The Great Sand Dunes was magnificent and really hard to get in photos. It's when you saw someone climbing in front of you that you could see how high they are. We walked for a bit and made some pictures. The visitors centre had already closed but we have been there and walked on them. It's not until you see the people further up that you realise how big they are.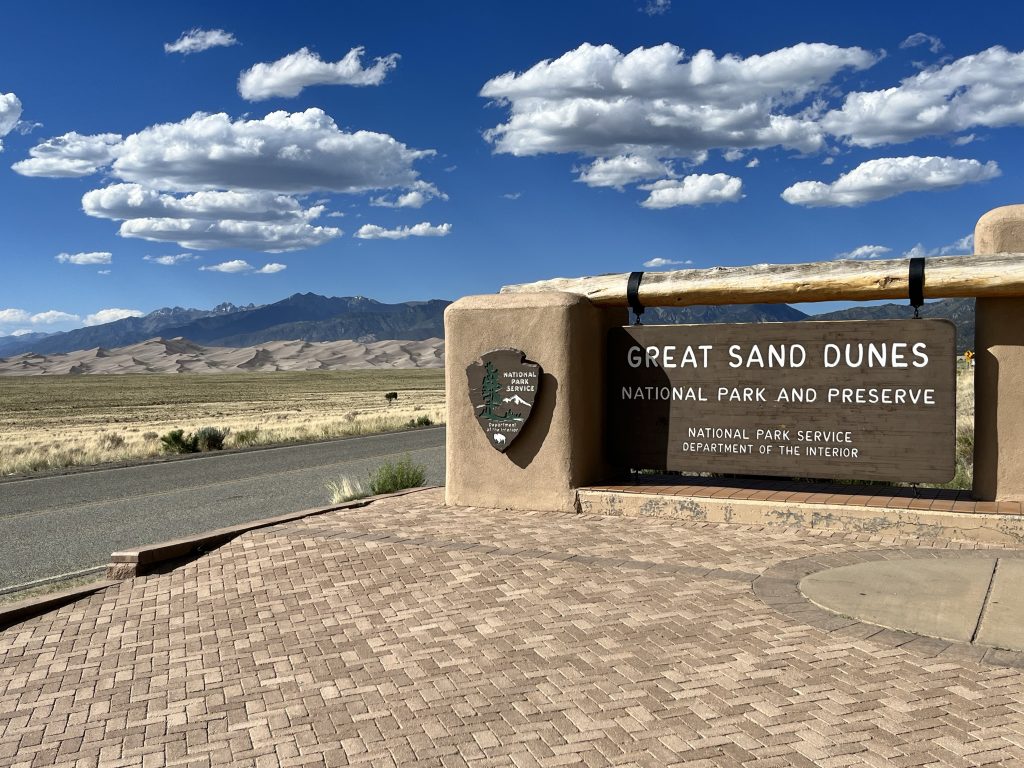 From there we continued to Alamosa where we are staying tonight. Staying at a hotel that belongs to a chain and hope for better breakfast tomorrow. The A/C could have been a bit more modern then it would have sounded less.