We left Colorado this morning and headed to New Mexico. We started with visiting The Great Earthship outside of Taos. It's a community that started in 1994 by Mike Reynolds and simply explained it's a community that lives with nature and are self sufficient with water, most food, electricity and sewage. They keep the heat and cold out and are built into a hill. It was interesting to see and I missed to ask at the visitor's centre who is the typical to move into the community.
Just a few minutes later we arrived at Gorge Bridge which is the second highest bridge on the US highway system and the fifth highest bridge in the United States. It's approximately 200 m above the river Rio Grande. When it was built in the 1960s the funds to continue the road on the other side did not exist. That's how it got the nickname "the bridge to nowhere". It was eventually continued. You can walk out on the bridge to see the river but you can also walk along the gorge.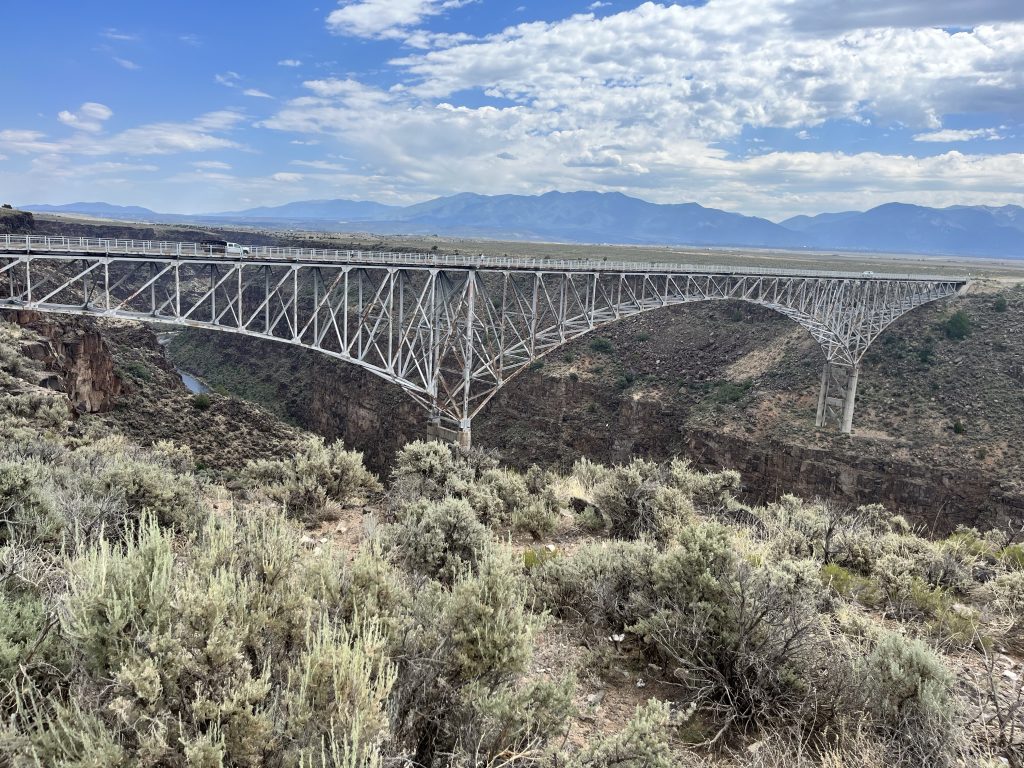 Driving into Los Alamos was another stunning view and I wish it could be captured in photos. In Los Alamos we took a walk as well as visit Bradbury Science Museum where we learned about the Manhattan Project which was the project to create the first nuclear bomb. We also saw a movie about the people that came to Los Alamos to work for the project.
We had booked a hotel in Santa Fe for the night so we had plenty of time to see Santa Fe as well. The town is beautiful – all buildings even the parking garages. We had a margarita on a rooftop cantina before we started our walk. Had really nice Mexican food for dinner as well.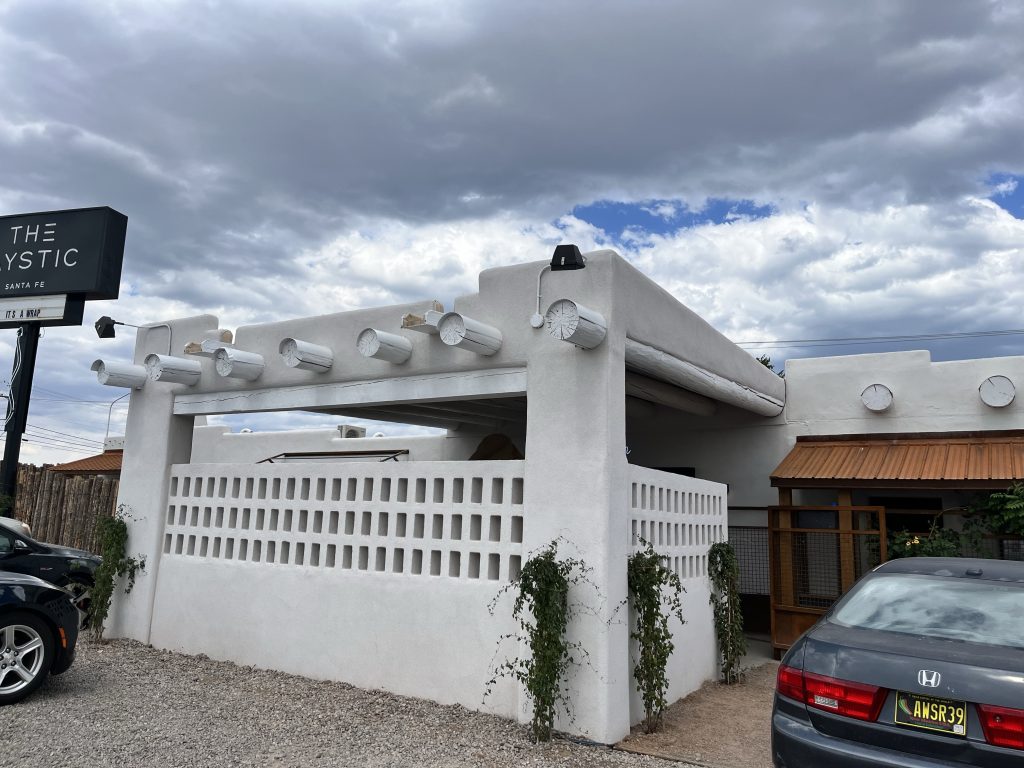 When returning to the hotel we had our first bad weather – rain and a thunderstorm that lasted through most of the night. But they needed the rain and we were going to sleep anyway 🤪