When we woke up this morning Richard and Anne took us to Taos and Arroyo Seco and showed us both places.
Taos is a nice small town and due to strict building rules the city centre hasn't changed much. The square is supposed to be lovely but they were conducting major construction there so we had to skip that. But we walk around and passed through the Kit Carson park where Kit Carson (American frontiersman, fur trapper, Indian agent and US Army officer) is buried.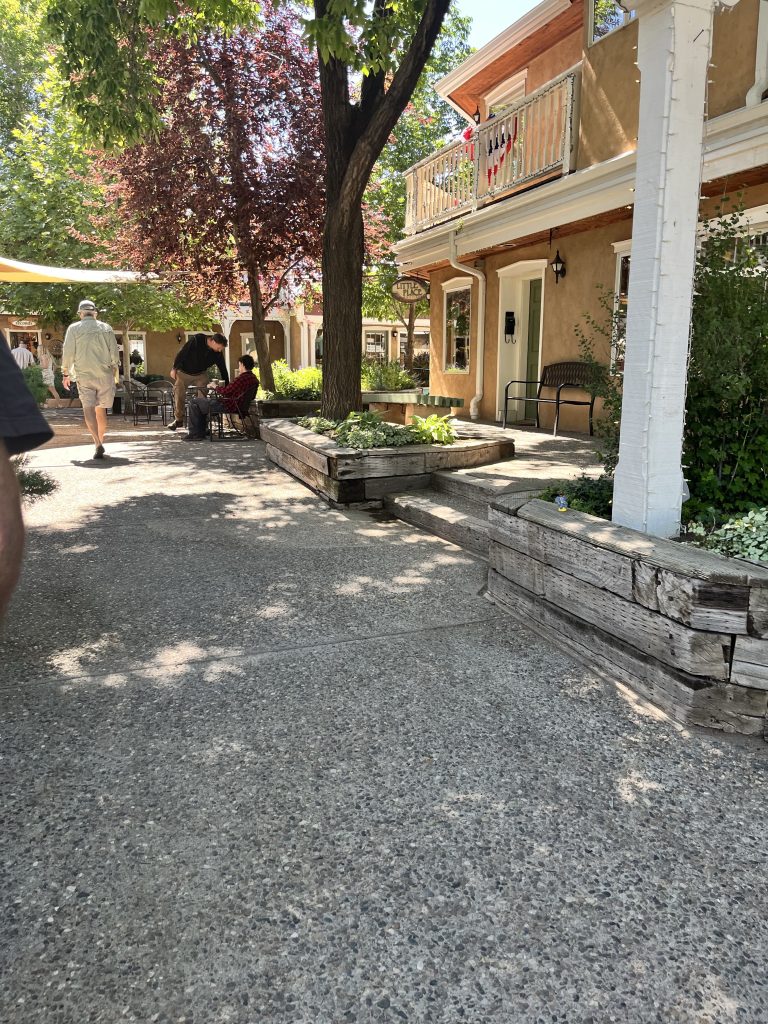 Arroyo Seco is just a very small village but the village centre is very nice looking.
Once we got back to the house we had some lunch and then it was time for us to head back to Denver again. It's about 6 hours drive if traffic is ok, which it was. But we wanted to see some more things in Colorado before leaving.
We had 3 things on our list but could only do two as the others closed. But at least we got to see Garden of Gods which is a rock formation.
We have had a wonderful time and would gladly come back again. Tomorrow we head back to Tampa and the heat wave that is there now 😉